The Most Vigorous & Advanced Tool For Forensic Investigation of Emails
With the utilization of most advanced technology and complex, but decisive algorithms; MailXaminer stands out as the best email forensics tool, sufficing the necessary requirements of email investigations.
"Designed from the ground up, as an Email Examination Tool; MailXaminer supports 20+ email file formats. Thus, leveraging the examination of 60+ email clients."
Product Overview
Advanced Keyword Search to look for and carve out evidences from within the emails.
Creation, Management and Analysis of evidences with the creation of Case Repository.
Exporting of carved evidences into multiple output formats like Concordance, PST, MSG, PDF, TIFF etc.
Team Collaboration feature allowing multiple investigators to work on same case.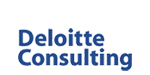 Just a note to thank you for all your quick response and support. I really appreciate your professional approach to the way you operate your company like returning phone calls, emails promptly, and always ready to work.
Congratulations for your software, MailXaminer is rich of features and easy to install. The software can analyze the data of both email clients such as desktop based as well as web based multiple file formats.