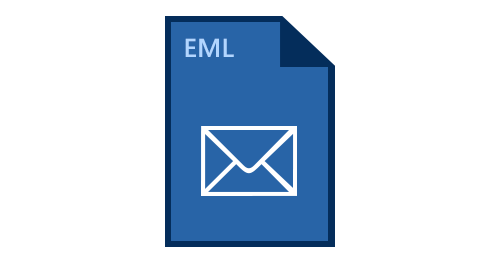 EML is a standard file format supported by various email clients like Mozilla Thunderbird, Outlook Express, etc. EML stands for electronic mail which is created to follow the MIME RFC 822 message format. So, it can be used with most of the email clients, servers, and applications. EML file format enables to save single email messages which can be used for the backup or sharing purpose. Also, EML file forensics is required for any forensic investigator.
EML file contains the information related to emails such as ASCII text for the header, attachment, and hyperlinks. EML files are the plain text files, so they can be viewed simply by using Notepad or other text editors. EML format is similar to MHT (MIME HTML), so it can be open directly in web browsers like Internet Explorer, Opera, and Mozilla Firefox by renaming the file extension.
Features of EML File Type Email Messages
EML is a plain text file used to save a single email message for backup or sharing. There are some highlighted features of EML file type that makes it differ from other file formats which are as follows:
It follows the Multipurpose Internet Mail Extension format protocol.
EML is a plain text-formatted file so it can be opened and it can be viewed easily by using any text editors.
It also supports non-ASCII characters, non-text attachments, and body messages.
It complies with the MIME RFC 822 Industry-standard message format.
It can be directly opened in Web browsers by changing the extension from ".eml" to ".mht".
It has a wide range of accessibility because it supports both Mac & Windows operating systems.
It can be viewed using popular email clients such as "Mozilla Thunderbird, MS Outlook, Outlook Express" etc.
What is the Need for EML Email Message File Analysis?
The purpose and need for EML file forensics are completely dependent upon the user. Mostly, investigators need to examine the files to extract some evidence from the file. To investigate the case, examiners require going through the procedure to view and search multiple previews of EML data files including the message header part, message body, attachments, etc. For the deep forensics analysis, investigators need advanced functionality and forensics tools to fetch out the hidden evidence.
Before Going Further, Look At this User Query:
"Hi everyone, as a forensic examiner I am doing the investigation on a case. Now, I am in the middle of an investigation process, in which I need to analyze a bulk set of EML message files to extract the evidence from them. I don't have much time to view and analyze large volume emails manually. So, I am looking for a risk-free smart solution to view and examine these EML file data systematically. Please suggest!"
It is very time-consuming to view and forensically examine email files one by one. Hence, forensic investigators prefer to use a trusted and automated solution that offers an advanced set of features to analyze bulk sets of EML files.
In the next section, we will discuss the best solution that can be used to investigate the email files using MailXaminer Email Examiner Tool.
EML File Forensics Using an Efficient Forensic Tool
In digital forensics, email file analysis is the best way to obtain evidence from email messages. Emailing is the common communication method used by most of the people for official or general purposes. EML is the file format supported by most of the email clients and web browsers. So, analysis of EML files is widely used during the digital forensic email investigation. By using email forensic software, one can instantly and perfectly implement the analysis of EML files without facing any kind of hindrances.
Some Advanced Features of the Software
From the perspective of digital forensic, the examination is not only meant to examine the body of email messages. It includes all the data related to the email like sender, subject, hash values, hex values, etc. To examine the EML files, this tool provides some ultra-quick functionality that is discussed below:
Preview and Examine EML File in Different Views
This digital forensic tool allows users to examine email files with multiple preview options such as Message, Hex, Properties, Message Header, MIME, HTML, RTF and Attachments. Using these preview options, users can view information related to emails.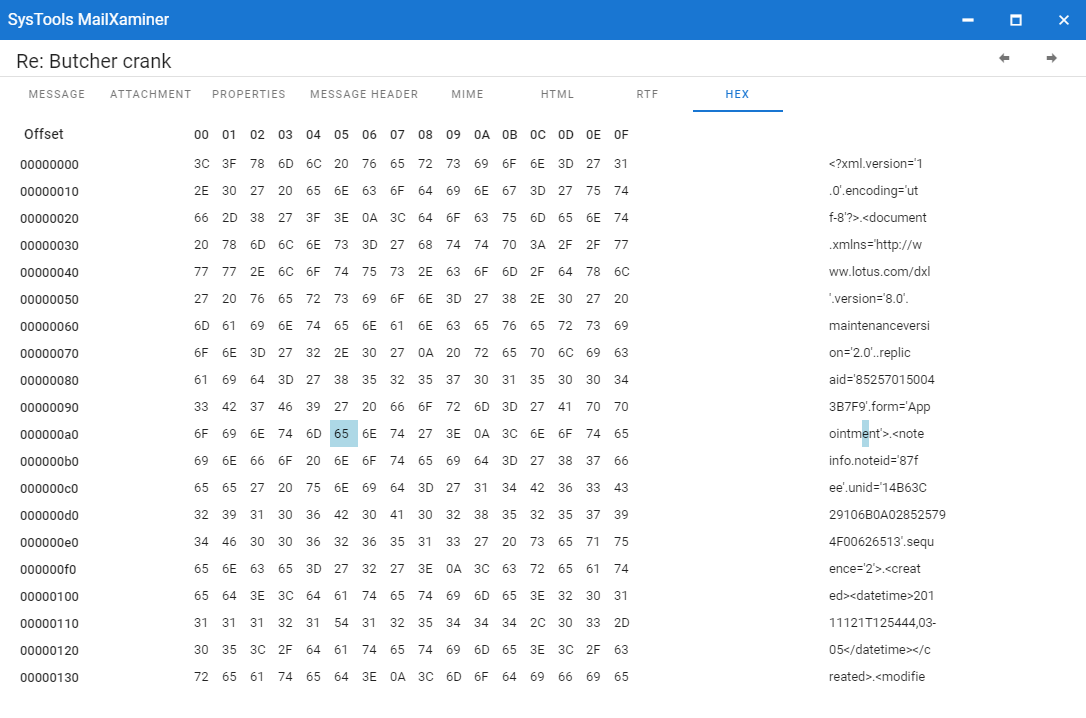 Generate Hash Value for Each File
The tool is supported to generate and view the hash values (MD5, SHA1, and SHA256) for each file. Using the email forensic tool, the user can analyze the hash value for each of the email files separately.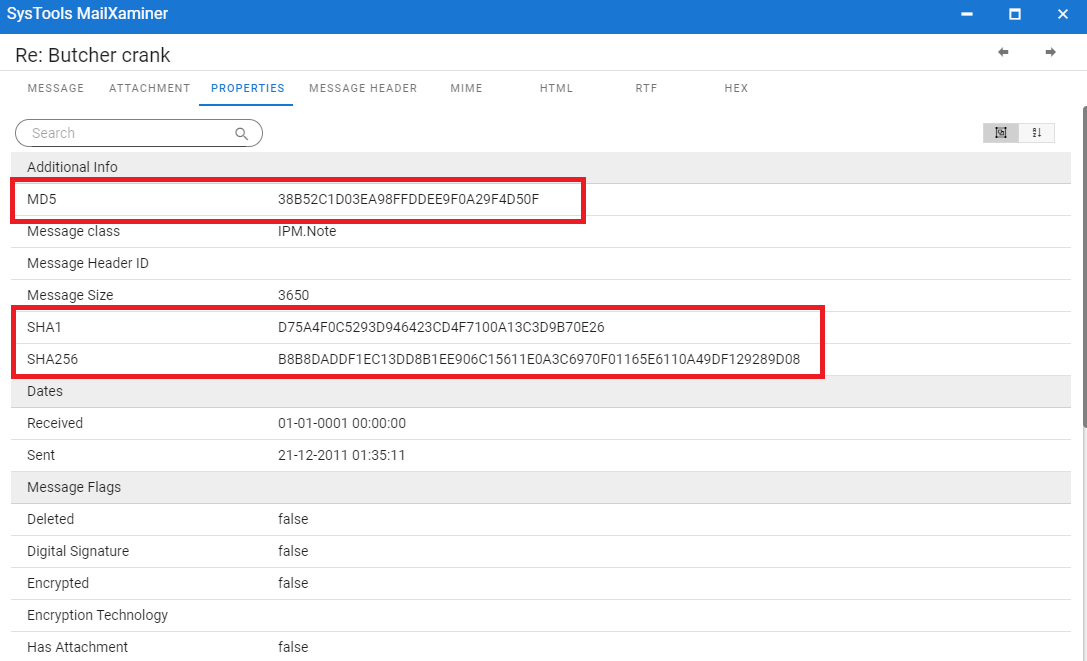 Supports 20+ Email File Formats
This software is not only used to view and examine EML files rather, it is a complete email forensic tool that is capable enough to support 20+ email file formats. Users can add a wide range of email files into the software for investigation.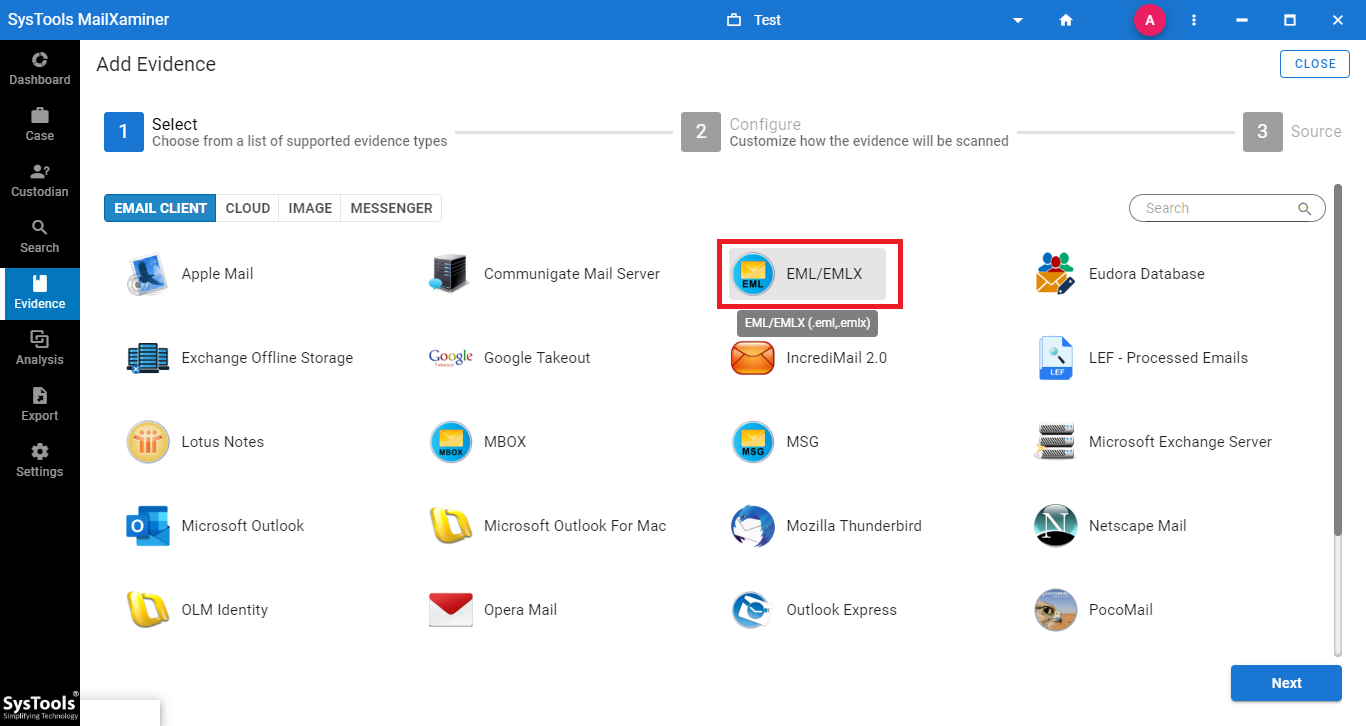 Provide Keyword Based Search Filters
The software renders numerous kinds of email search filters based on advanced search algorithms. They can be used for easy and simple detection of evidence while investigating the large volume of email files.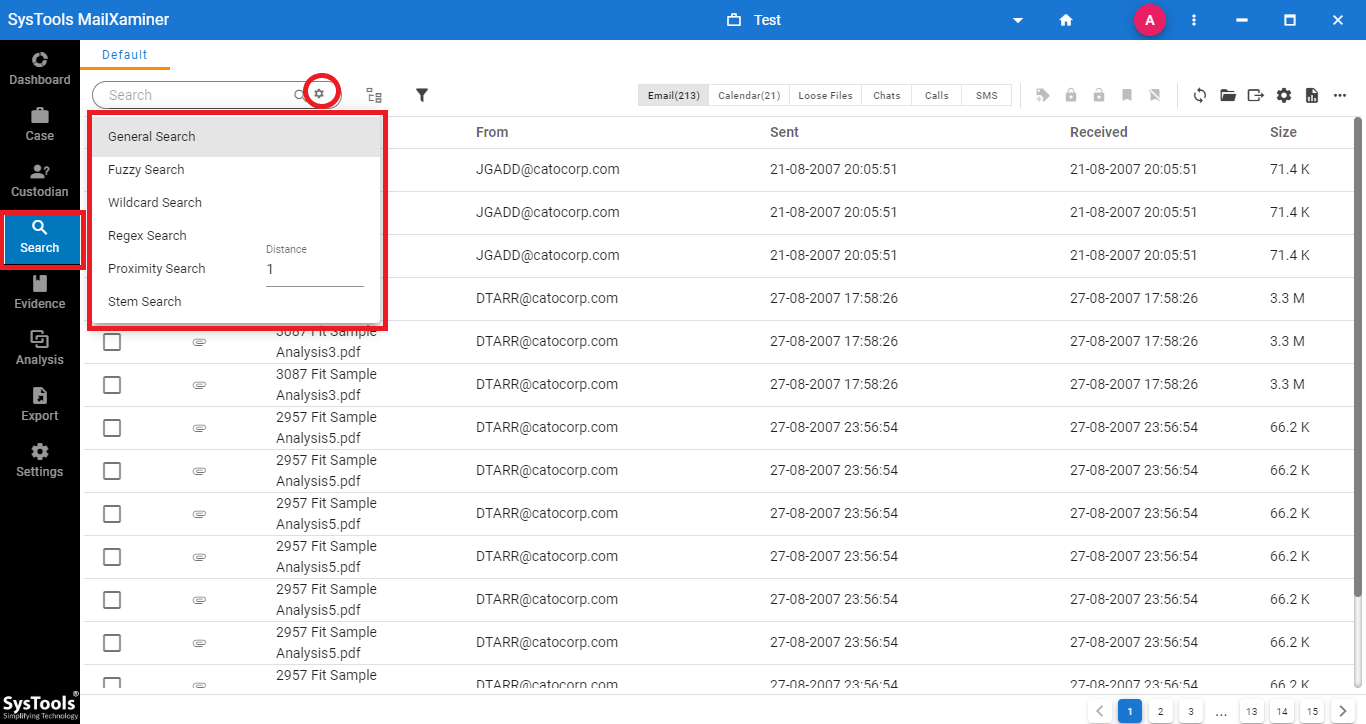 Recovers Deleted Email Components
Deleted email recovery in digital forensics is possible by using this software. The tool enables us to recover the intentionally or unintentionally deleted data files without any hassle.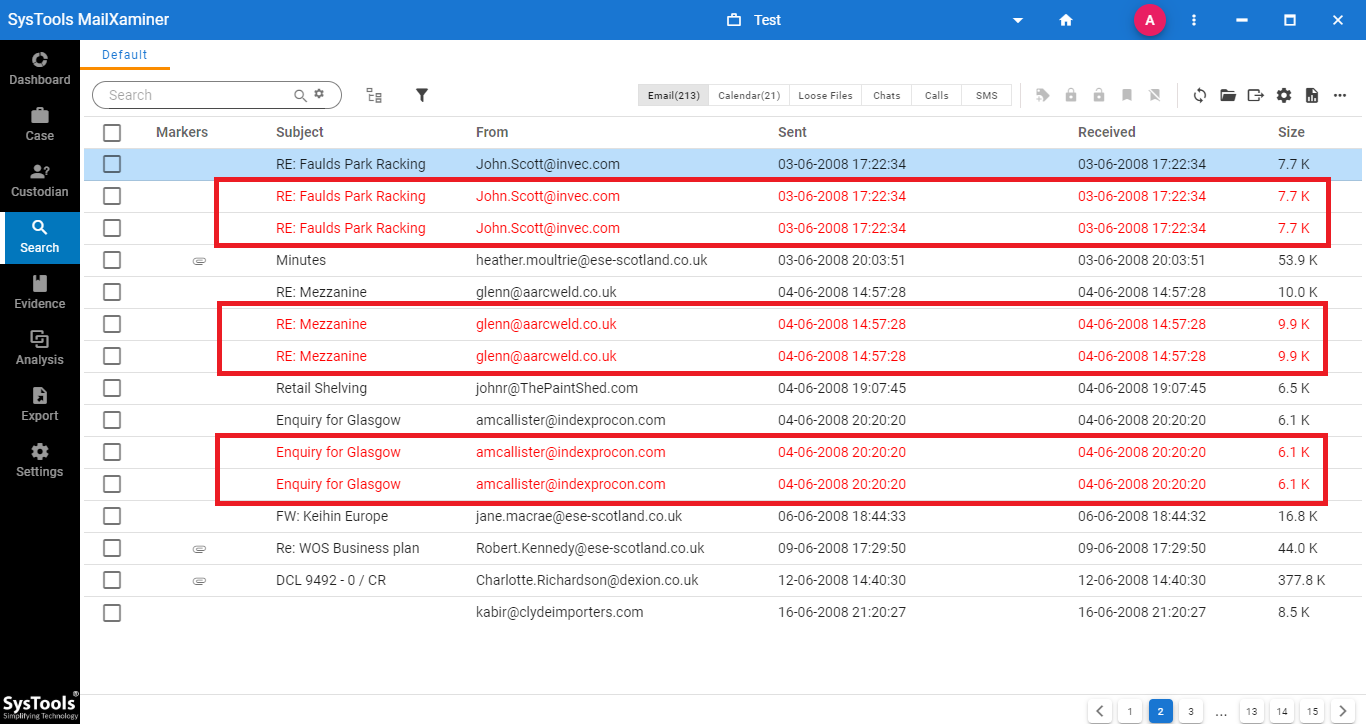 Export Case Report in HTML, CSV and PDF Formats
After the analysis, the user can save the case report or evidence report into the system locally, in different file formats such as HTML, CSV, and PDF. These reports can be used for the further investigation process.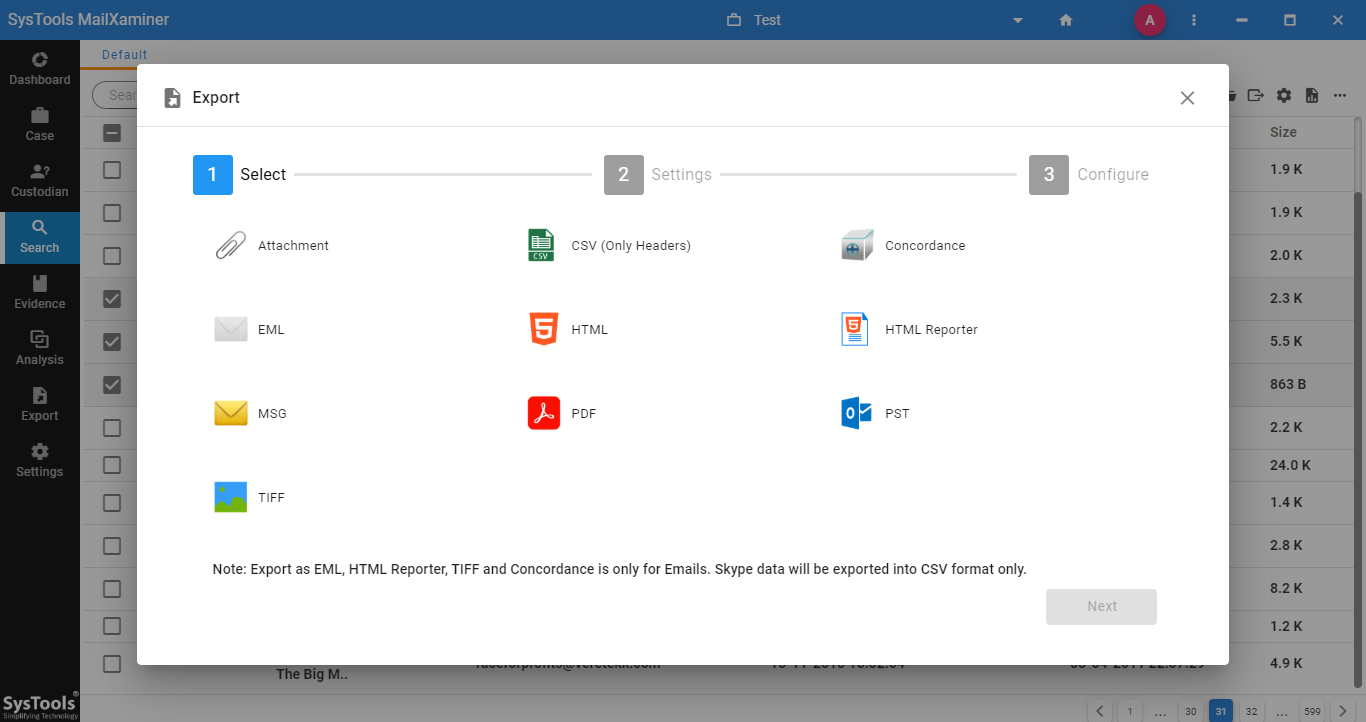 Final Verdict
EML is an email file format that is supported by most of the email clients and it is used to backup or shares the saved email messages individually. The tool introduced above is a useful email forensic tool that allows EML file forensics, extracting evidence through different analysis views and by availing multiple advanced functions.