Email Recovery in Cyber Forensics
Case Scenarios:  
One of an employee from a reputed organization working as a Team Leader in a BPO firm. He was a social media freak and a well-performing candidate. He was arrested by the police in drug dealing case in 2016. During the investigation, police found that there is no thread of records and proof of drug dealing in the culprit's email account. May be he used to delete all his emails. Unfortunately, the police had to release him because of no proof.
Hey guys!! Unfortunately, I lost all my important emails from my email account and I also checked the trash folder but could not find it either. Please tell me, is there any way for deleted email recovery? Thanks in advance.
In the above-mentioned scenarios, it is clear that emails play a significant role in everyone's life as it helps to share confidential documents which may be crucial. It could be a nightmare situation, if such important emails are deleted either intentionally or accidentally. Because of which, we will be disclosing a finest solution to recover the deleted / lost emails manually and also an instant email recovery solution which is exclusively used in cyber forensics.
Know the Commonly Used Email Services
There are two types of email clients, which is web-based (Gmail, Yahoo, Hotmail, etc.) and desktop-based (Thunderbird, Outlook, etc.).
These email services provides the functionality wherein the soft deleted emails will be placed in the trash folder. Moreover, Shift + Deleted or hard deleted email are not being placed here as it is permanently deleted. Under such instance, one can recover the soft deleted emails from the trash folder. However, make sure to not leave an email in the trash folder for a long time. As these emails in the trash folder is removed permanentlyafter 30 days by the email service provider.
Manual Method for Forensic Recovery of Deleted Emails
Click on the "Trash folder" option in your email application.
"Select" the desired message you want to restore.
Click on the "Move" button.
Select the desired location where you want to restore the deleted message.
So, if someone deleted an email accidentally and they haven't cleared the trash folder yet or if it has not been 30 days yet, it's worth heading to recover all the emails from the trash folder.
But, if you've also deleted your email from trash permanently or 30 days have passed since you have deleted the emails, then, What?
Don't worry, there are some third party forensics tools which helps to effortlessly recover the deleted emails.
Best Solution for Email Recovery in Cyber Forensics
In this digital world, many people do not know that whenever we delete an email. It is not permanently deleted, it was only erased from that location and we are unable to see it.
If you are using Outlook and you want to recover lost emails, it is advised to use SysTools Outlook Recovery Tool. This software will easily recover all Outlook deleted emails and byits several features of recovery and analyzation, it also helps in forensic recovery of evidence.
You can also use SysTools Email Recovery Software to recover the deleted emails. It supports innumerable file formats to export the email data in different formats such as PDF, MSG, EML, HTML, etc.
Recover and Investigate Email Data with Forensics Software
In order to properly track the emails and investigate the email crimes. We recommend you to use MailXaminer software as this software is one of the best software for email recovery in cyber forensics that offers countless features to analyze the emails.
Forensic Recovery of Deleted Emails Using MailXaminer
To learn how to recover emails that have been lost or deleted anyhow, follow these steps using the software. First, download and install MailXaminer software in your Desktop/Laptop. After that for forensic recovery of evidence, follow these simple steps:
Start a New Case and click on the Add button.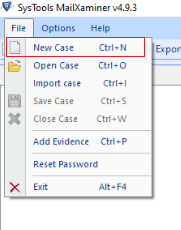 Upload the email file with multiple email file-formats (MBOX, EML, OST, PST, etc.).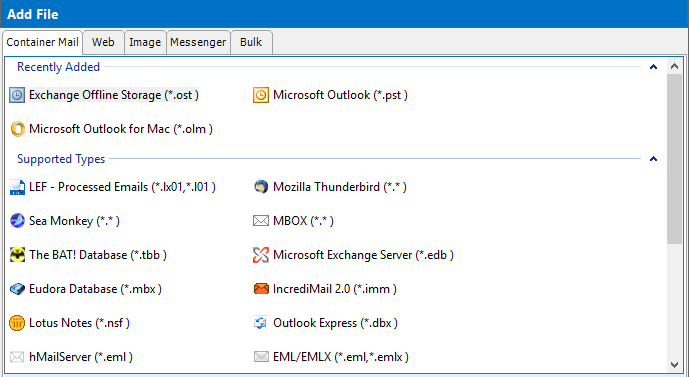 After uploading the email file in the software, it will show the preview of all emails in the software.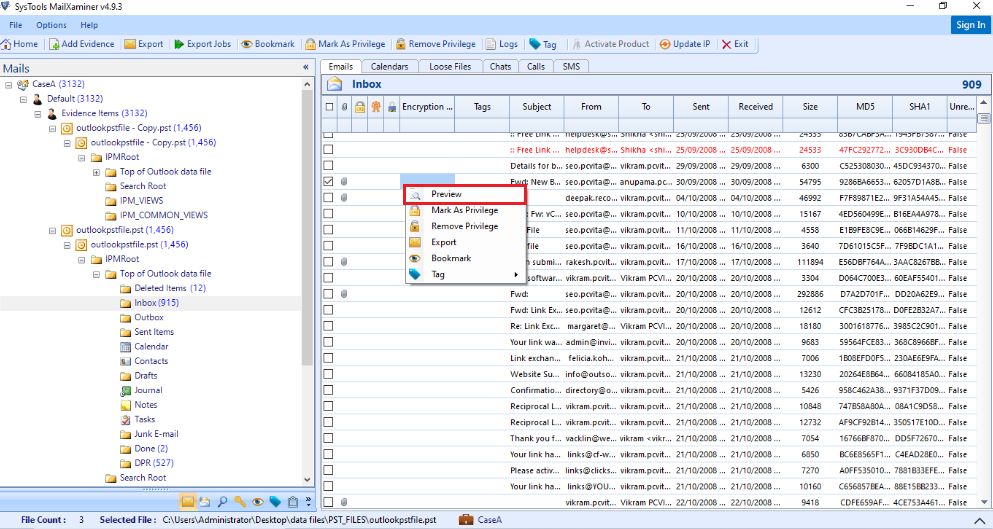 The software will preview all the deleted emails in red color so that the user can easily find the deleted emails.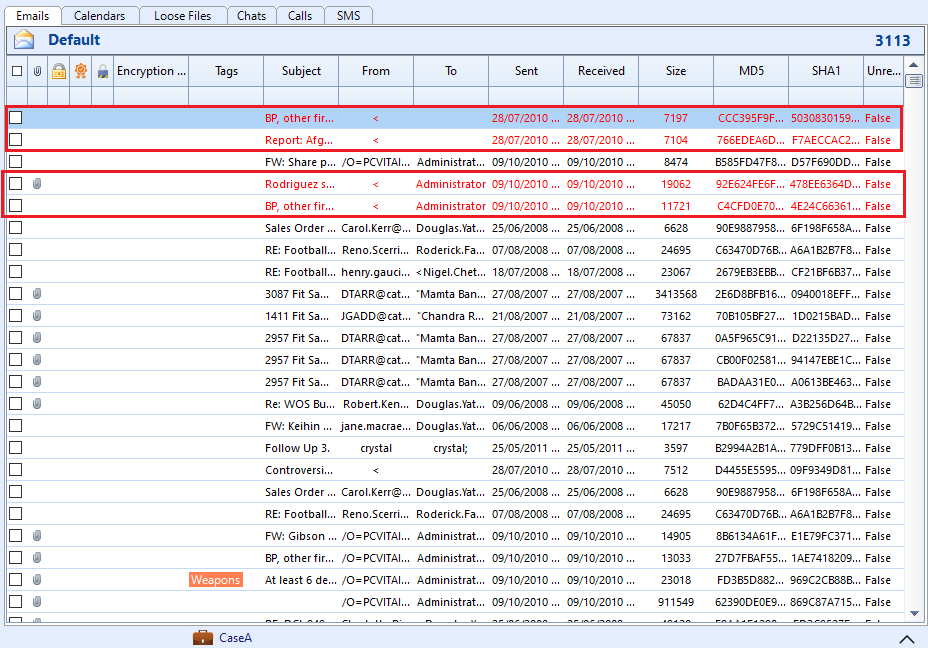 To save the data into your local system, right click on selected emails and select "Export". Then, select the desired format in which you want to export the recovered lost emails and click "OK" button.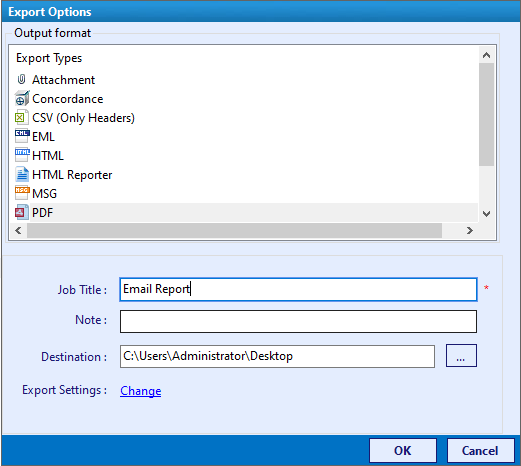 Some Additional Features of MailXaminer
Time to Wind Up!
As you can see, there are manual as well as automated methods to recover lost emails. However, the manual method only recovers deleted emails if the emails are in the trash folder. But for email recovery in cyber forensics, it is advised you to use a third-party tool for forensic recovery of deleted emails and to thoroughly analyze the data with its advanced functionality.