Outlook PST File Forensics – Examine PST Data without Outlook
"Hey guys, I am a digital forensic examiner and I have some PST data files to examine emails, calendars, contacts, and other data items for investigation purpose. Moreover, it takes so much time in the forensic analysis of PST files in Outlook one by one. As the process is quite tedious, I need some smart solutions that can help me to investigate in a smart manner. Please suggest!"
If you are also looking for the solution to view and examine Outlook PST files without MS Outlook? No need to worry, you are in the right place! Here in this write-up, we will discuss the process to examine the PST file without Outlook installation for Outlook PST file forensics. But before proceeding further to forensics PST file, let us first analyze various user queries that are related to examining the PST file.
Take a Brief Idea about Outlook PST file
An Outlook PST file is a storage file that stores all the personal data of the user such as emails, contacts, addresses, notes, calendars, etc. In Outlook 2013 and previous versions, all IMAP and POP accounts support the PST file to store the information. After Outlook 2013 version, Outlook 2016, 2019 and Office 365 were released with only POP accounts that supported the PST file to store the data.This means, now, we can only view the PST file through MS Outlook or with the help of any third-party Outlook PST analysis tool.
How to Open Outlook PST Files without Outlook?
If you want to preview the PST file, SysTools Outlook PST Viewer is the best software to open and view the PST file. It provides a complete preview of contacts, calendars, notes, etc. without Outlook installation. It offers multiple preview modes such as Normal Mail view, Hex view, Properties view, MIME view, HTML view, RTF view, Attachment view.
In forensics PST file, to analyze and examine the PST file, MailXaminer is one of the trusted email forensics tools. It not only helps to open Outlook PST files without Outlook but also provides several features to examine the PST file by providing support to various other email formats like EML, MSG, OST, etc. MailXaminer also has a bunch of ultimate forensics examination features that can help the investigators to examine the PST file and systematically find the evidence.
Outlook PST File Forensics In-Depth Analysis

MailXaminer can make your investigation process easy and save your time by availing its countless features such as:
MULTIPLE EMAIL FORMATS:
MailXaminer supports more than 20+ email formats, regardless of desktop-based or web-based email clients.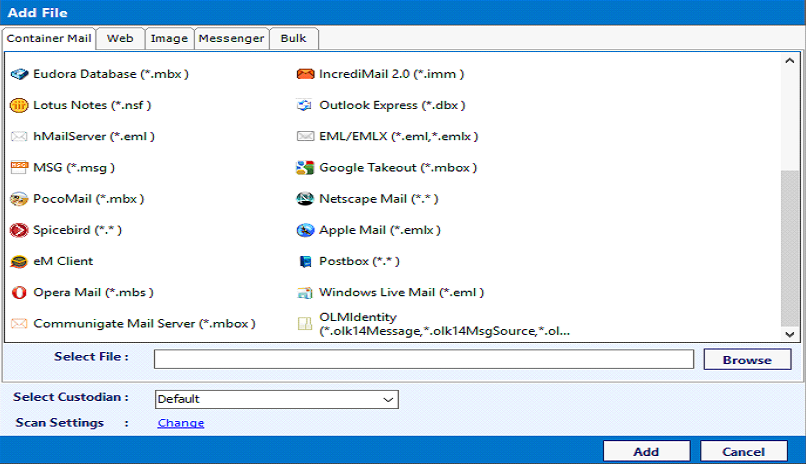 POWERFUL SEARCH MECHANISM:
To examine the PST file, user can create their search filters and also use some in-built facilities to search the required data such as proximity search, fuzzy search, stem search, etc. Besides this, one can make the best use of logical operators (AND, OR, NOT).
Users can export data in KML file format which can be used to display the geographic location in Google Maps or Google Earth.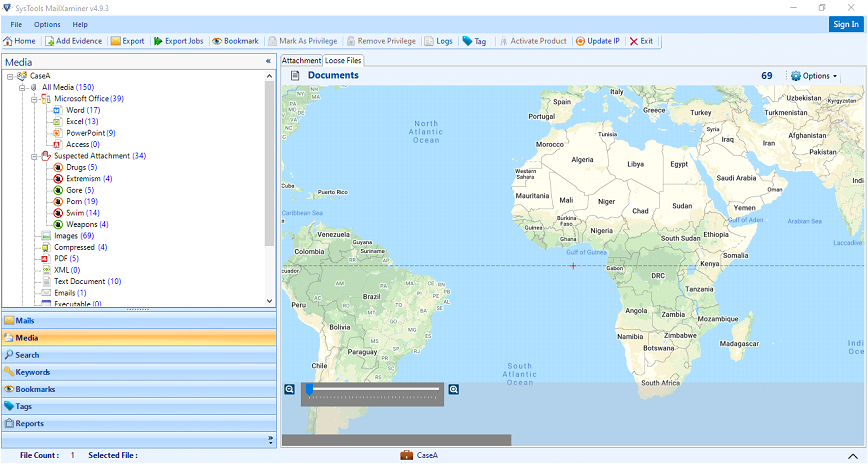 HASH ALGORITHM SUPPORT:
For forensic hash algorithm analysis of PST files, MailXaminer supports the hash function such as SHA-1, SHA-256, MD5 and also displays the hash value for every single data file.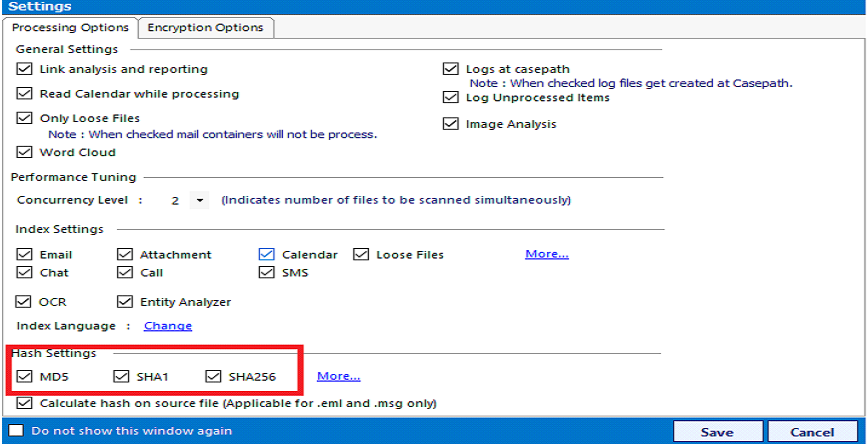 SKIN TONE IMAGE ANALYSIS:
With this Outlook PST analysis tool, it lets users to search image attachments with obscene or pornographic content based on Low, Moderate and High.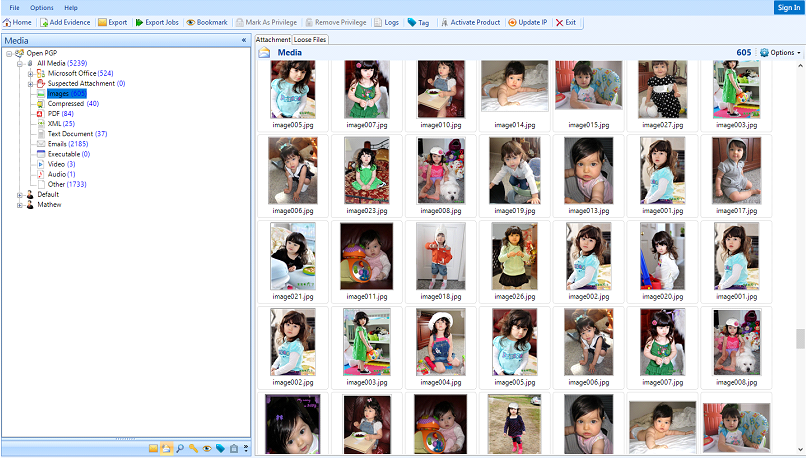 Export Option:
To export Outlook PST file without Outlook, MailXaminer provides various export options which includes EML, MSG, HTML, PDF, etc.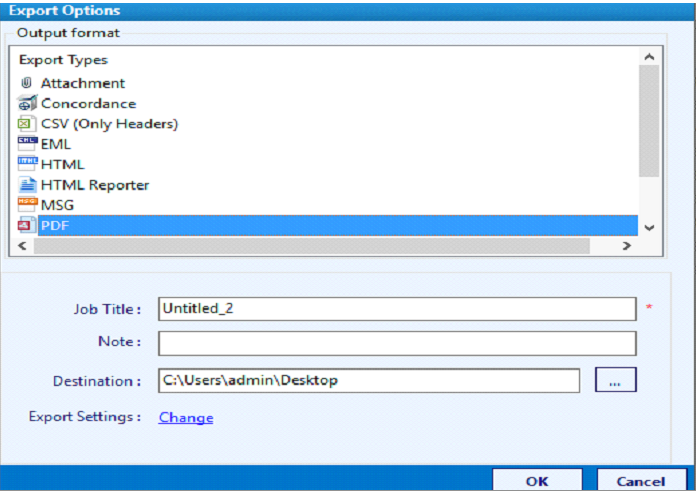 Summary
If a user wants to analyze the data for Outlook PST file forensics, it becomes very tough to analyze as installation of MS Outlook is required on the system. Therefore, in this article, we discussed how to analyze PST file data without Outlook using MailXaminer, which is a PST analyzer software. With this email forensics tool, users can examine PST files and investigate the Outlook data in an advanced manner by availing its ultimate features and functionalities.
Frequently Asked Questions
Ques 1: Is it necessary to install MS Outlook for forensic analysis of PST files?
Ans: No, Using this futuristic MailXaminer, users need not have to install MS Outlook application to analyze PST files for forensic investigation purpose.
Ques 2: Can I export PST files to EML with attachments using this tool?
Ans 2: Yes, you can export Outlook PST file without Outlook in .eml file format using MailXaminer software.
Ques 3: Can I install this utility in Windows 7 OS?
Ans 3: Yes, this software is compatible with all versions of Windows OS including the latest Windows 2019.
Ques 4: What is the maximum size of the PST file I can add to this software for Outlook PST file forensics?
Ans 4: This remarkable software is designed in a manner wherein users can upload PST files of any size to thoroughly examine the Outlook PST file.