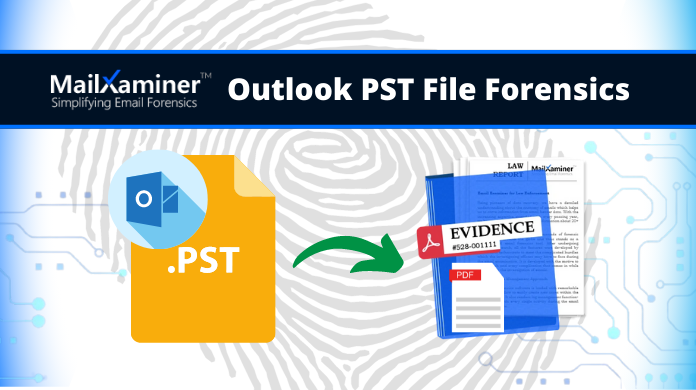 Are you also looking for a solution to open and examine Outlook PST files without MS Outlook email client? Read this blog for more information. In this write-up, you will get the appropriate solution. Here, we will discuss all the Outlook PST file forensics without Outlook installation. First of all, let's take a forum question regarding this. It will help you to clearly understand the need and challenges that occurred while examining PST files.
"Hey guys, I am a digital forensic examiner and I have some PST data files containing emails, calendars, contacts, and other data items that need to examine for forensic purposes. Moreover, it takes so much time in the analysis process while individually opening and analyzing PST files in Outlook one by one. As the process is quite tedious, there is a need for some smart and efficient solutions that can help us to investigate PST files securely and quickly. Please suggest!"
Take a Brief Idea About Outlook PST File
PST stands for a personal storage table which is a proprietary file format from Microsoft. It stores copies of messages, contacts, calendar events, notes, and other items within the Microsoft Outlook email client.
Users also call the PST format file "Personal Folder". In Microsoft Exchange Server, Outlook data like messages, contacts, notes, calendars, and other items are present on the server. Microsoft Outlook saves a copy of these items or data files on the local computer. In Outlook 2013 and other earlier versions, the IMAP account stores Outlook data file in .pst format. In Outlook 2016, the IMAP account stores data files in OST (Offline Storage Table) file format.
PST Files Security and Integrity in MS Outlook
The best thing about PST files is that these files are portable as they are easy to store and share from Outlook application to another without the need for any technical expertise. These files are flexible and have several advantages but have introduced some security issues during the usage, which are as follows:
The frequent occurrence of data corruption and data loss in MS Outlook.
In case of a power outage or inadvertently closing of PC, the PST file disconnects from the configured Outlook profile. Then, it usually shut the execution process and creates an orphaned PST which is invisible but still contains valuable information.
Generally, we cannot identify the content of PST files without having Outlook. To access (open & view) the information within the PST files, the message source is crucial.
PST files containing emails are never properly archived. It happens due to conflicts like misplacement or restriction access. It may become a legal issue at times when email contents are compulsory as evidence.
As we analyzed, PST files are an important cyber-attack vector. It contains not only all archived email data of a user's account but also deleted email data as well. The most effective and efficient way to secure a PST file is through encryption.
How to Open and Analyze Outlook PST Files without Outlook?
During the Microsoft Outlook PST file forensics, files can be easily analyzed and examined using efficient Email Forensics Software. It is one of the most trusted and secure email forensics tools. The software helps to open and view the Outlook PST files without Outlook. Using this, forensic investigators can easily examine a bulk set of data with ease in a systematic manner. Along with that, it also provides several features and advanced functionalities to examine the PST files.
The tool is enriched with a wide variety of forensic features and also supports different email formats like EML, MSG, OST, OLM, etc. This is globally used by forensic investigators to extract hidden evidence in digital crime scenes. It proves best as an email forensic tool that efficiently helps investigators in examining the Outlook PST files and systematically searches for evidence.
Outlook PST File Forensics In-Depth Analysis Using Forensic Tool
This utility can make the Outlook PST file investigation process easy and save your time by availing its countless features such as:
MULTIPLE EMAIL FORMATS:
Email forensic software supports more than 20+ email file formats related to 80+ email clients regardless of desktop-based or web-based email clients.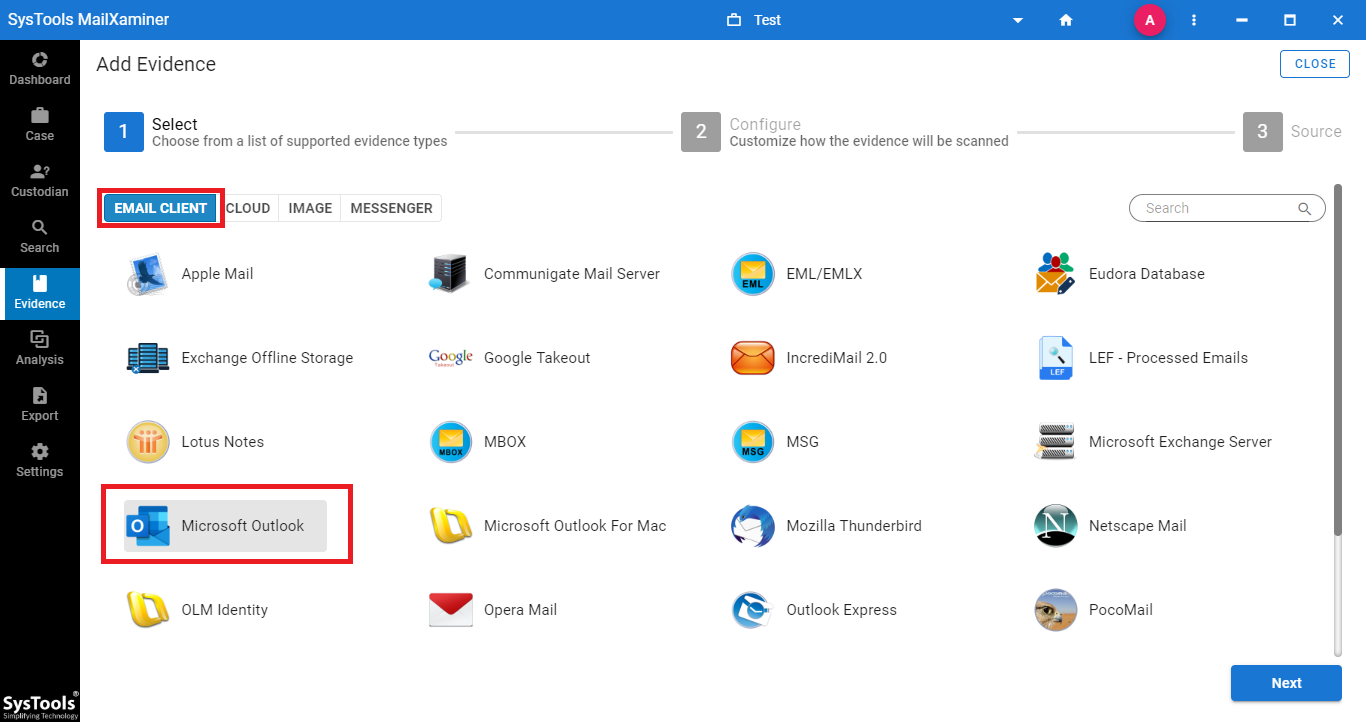 POWERFUL SEARCH MECHANISM:
To examine PST files, user can search the required data by creating own search filters and also use some in-built searching facilities based on advanced algorithms such as General Search, Proximity Search, Regular Expression, Fuzzy Search, Stem Search, Wildcard Search. Besides this, one can make the best use of logical operators (AND, OR, NOT).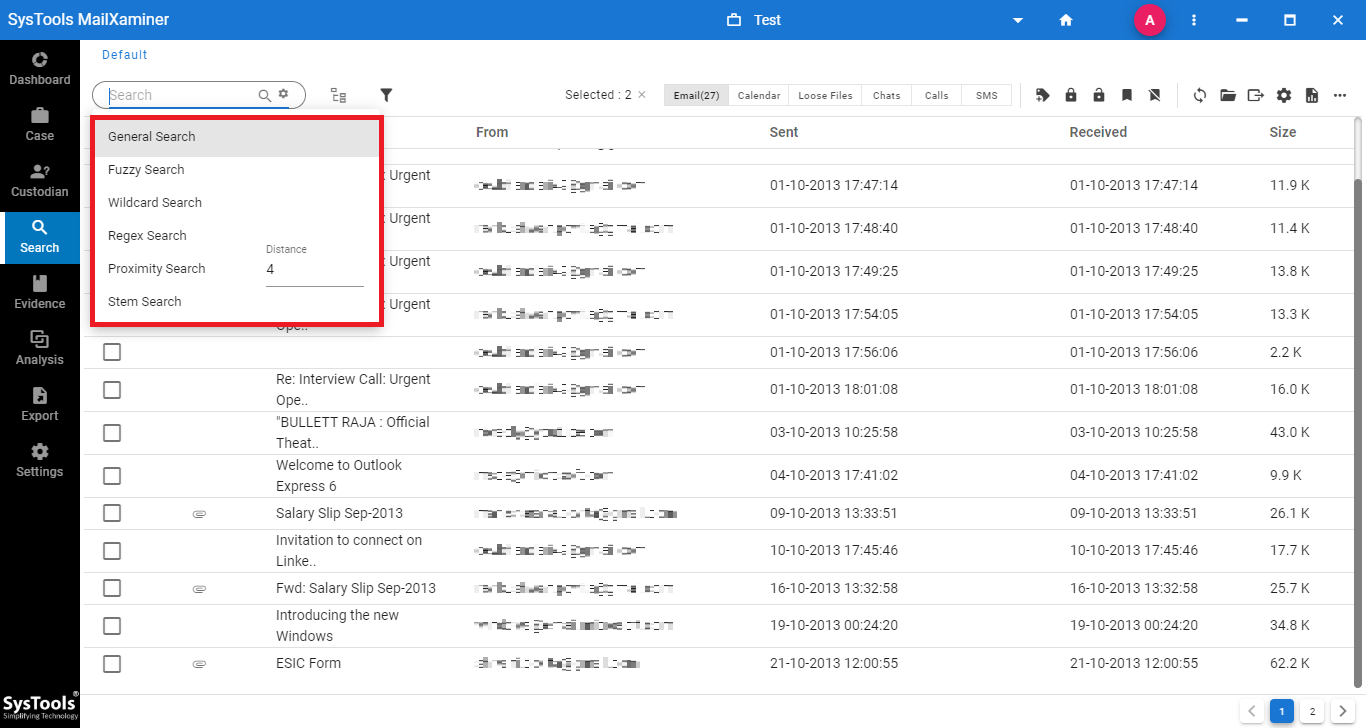 HASH ALGORITHM SUPPORT:
For forensic hash algorithm analysis of PST files, It provides an option to generate and view the hash values such as SHA-1, SHA-256, and MD5. It allows us to display the hash value for every single data file.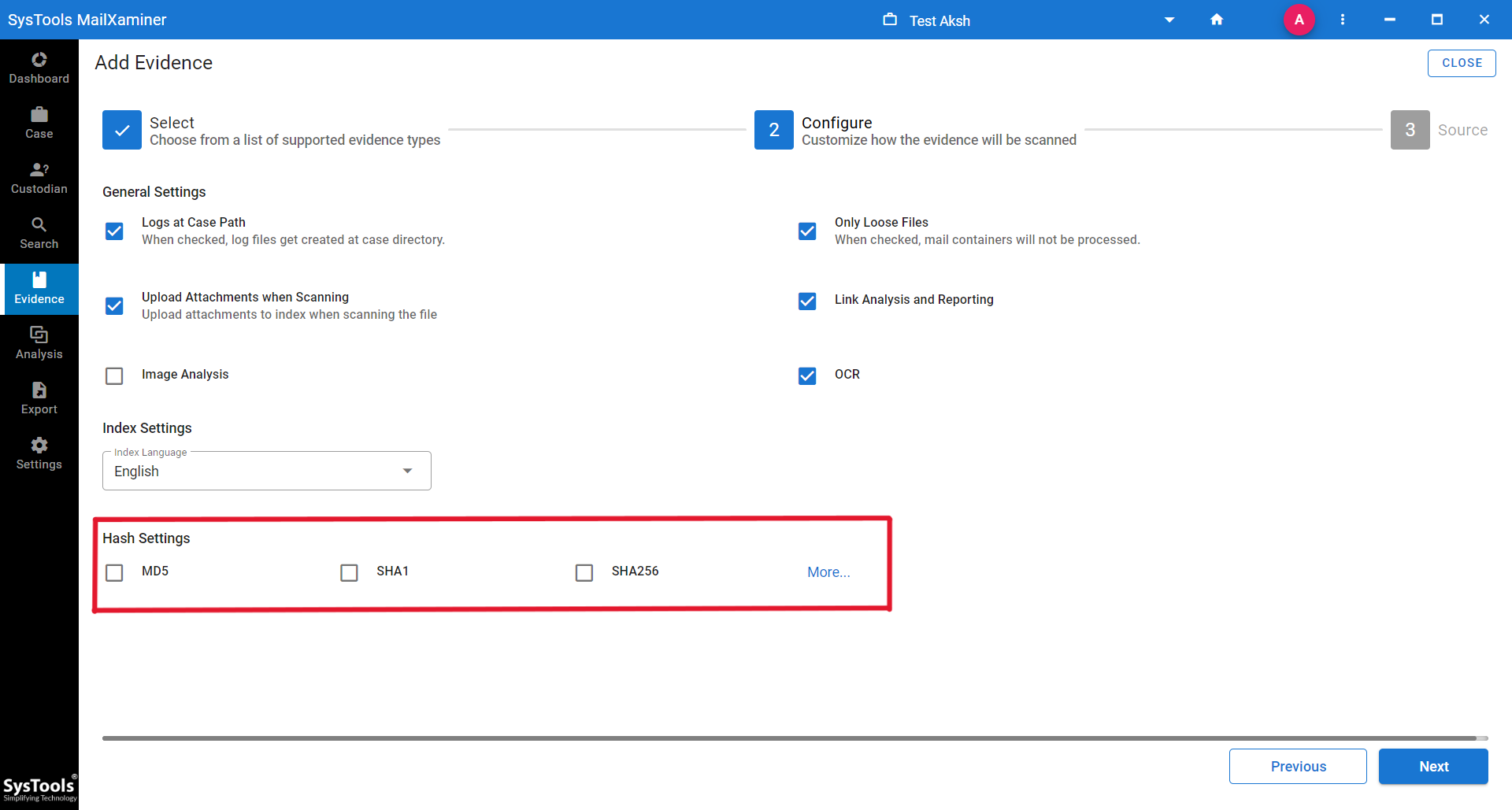 EXPORT OPTIONS:
To export Outlook PST evidence file without the installation of the Outlook email client, it provides various export file formats which include EML, MSG, HTML, PDF, etc. It also provides an option to save exported reports at any desired location of the system.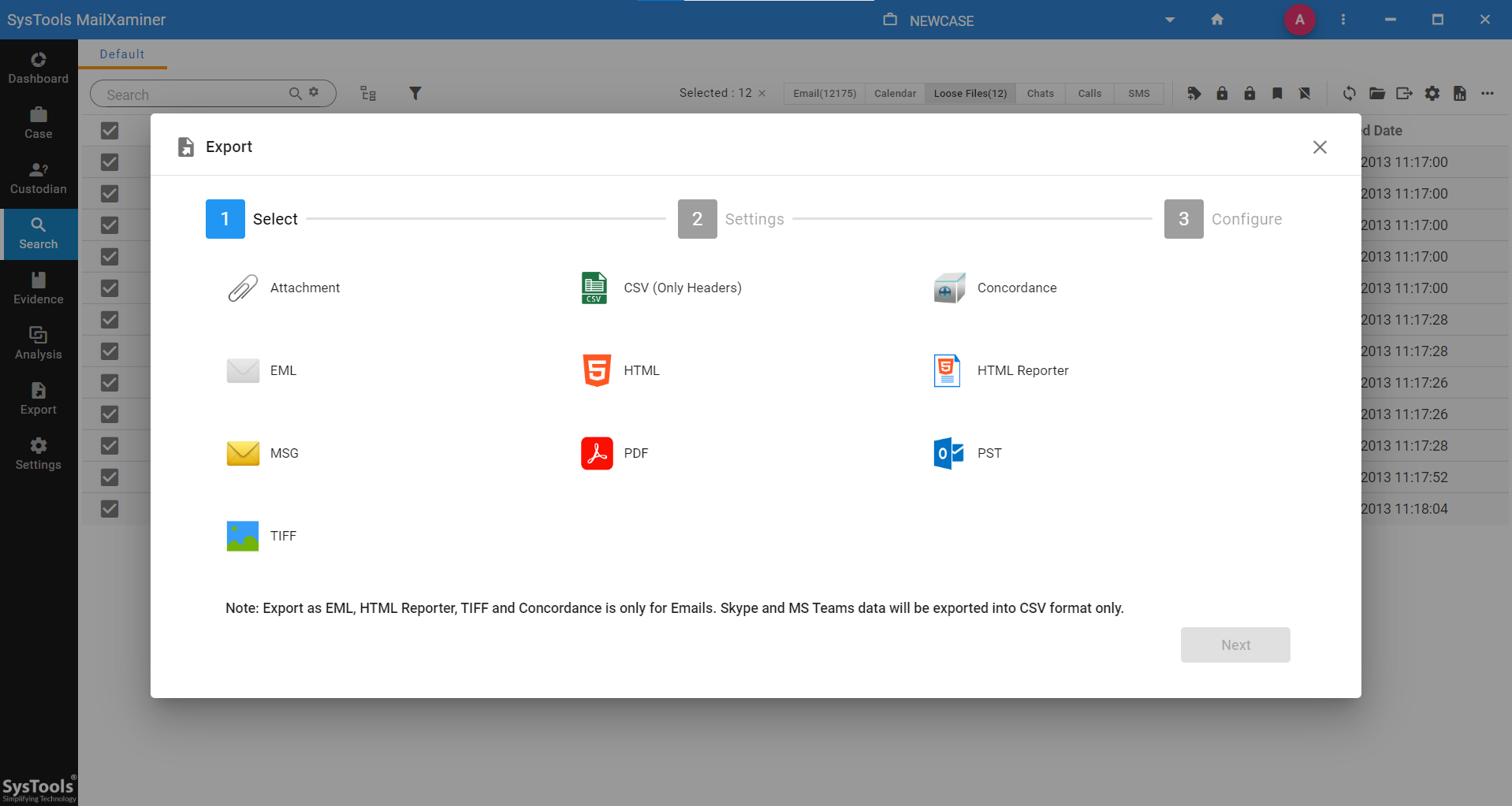 Summary
Outlook PST files store a huge amount of data including emails, calendars, contacts, notes, etc. During the PST file forensic, it is not easy to open and examine each file individually in the Outlook email client. To overcome this problem, we have recommended an efficient email forensic tool. The tool has a wide variety of advanced features that can help a forensic expert to deeply examine the files and extract hidden evidence. With this email forensics tool, users can examine PST files and investigate Outlook data in a hassle-free manner by availing of its ultimate features and functionalities.
Frequently Asked Questions
Ques 1: Is it necessary to install MS Outlook for forensic analysis of PST files?
Ans: No, Using this futuristic email forensic software, there is no need to install MS Outlook application to analyze PST files.

Ques 2: Can I export PST files into EML files with attachments using this tool?
Ans: Yes, you can export Outlook PST files into EML ,or any other file formats by using MailXaminer software.

Ques 3: Can I install this utility in Windows OS?
Ans: Yes, this software is compatible with all versions of Windows OS including the latest Windows 11.

Ques 4: What is the maximum size of PST files that I can add to this software for Outlook PST file forensics?
Ans: This remarkable software is designed in a manner wherein users can upload PST files of any size to thoroughly examine the Outlook PST data.