Convert Mails & Attachments from Outlook PST to MSG File Format
Microsoft Outlook & Exchange use MSG as file extension for a mail message file and are saved as COM structured storage OLE2 compound documents which are the similar structure followed by Excel, Word & many others. Outlook PST file contains the entire mailbox data in the single file but in MSG file format contain single email message in the single file.
Extracting emails from Outlook PST file to MSG is helpful when you are using Microsoft Outlook as an email client and want to share email data with one of your clients or want to backup PST email data into MSG without any alteration into email structure and properties.
Why Choose MSG as Output format for PST Conversion?
MSG files are the compound files containing all information about an email file and are acceptable with all programs that support MAPI. Saved information in single email file is easy to decode on user level.
MSG files are less prone to corruption issues.
The original hierarchical structure is maintained for the message body, calendar, reminders, contacts etc.
Header, message body, hyperlinks & attachments are represented in plain ASCII or binary text.
MSG is represented with different streams, each with subtags. Each subtag provides a bit of information using eight digit codes.
Type of information used is described by first four digits & type of encoding is described with the second four digits in subtags.
Provides support for web-based & mobile access to information.
Data storage is possible with MSG file & they are easy to share over the internet.
Export Marked Emails & Attachments to MSG
The conversion of Outlook PST file to MSG file can be performed by using export option provided by the MailXaminer. MailXaminer is a reliable Digital Forensics Tool which gives the option to export the email and attachments into 20+ file formats. Following steps will help you to convert PST file to MSG.
STEP 1: Examine Outlook Files
Make required Tab selection for email & attachment items list. By opening the email, the complete examination can be done with multiple factors to get accurate results. After which, selection can be made to export suspected mail & attachment items.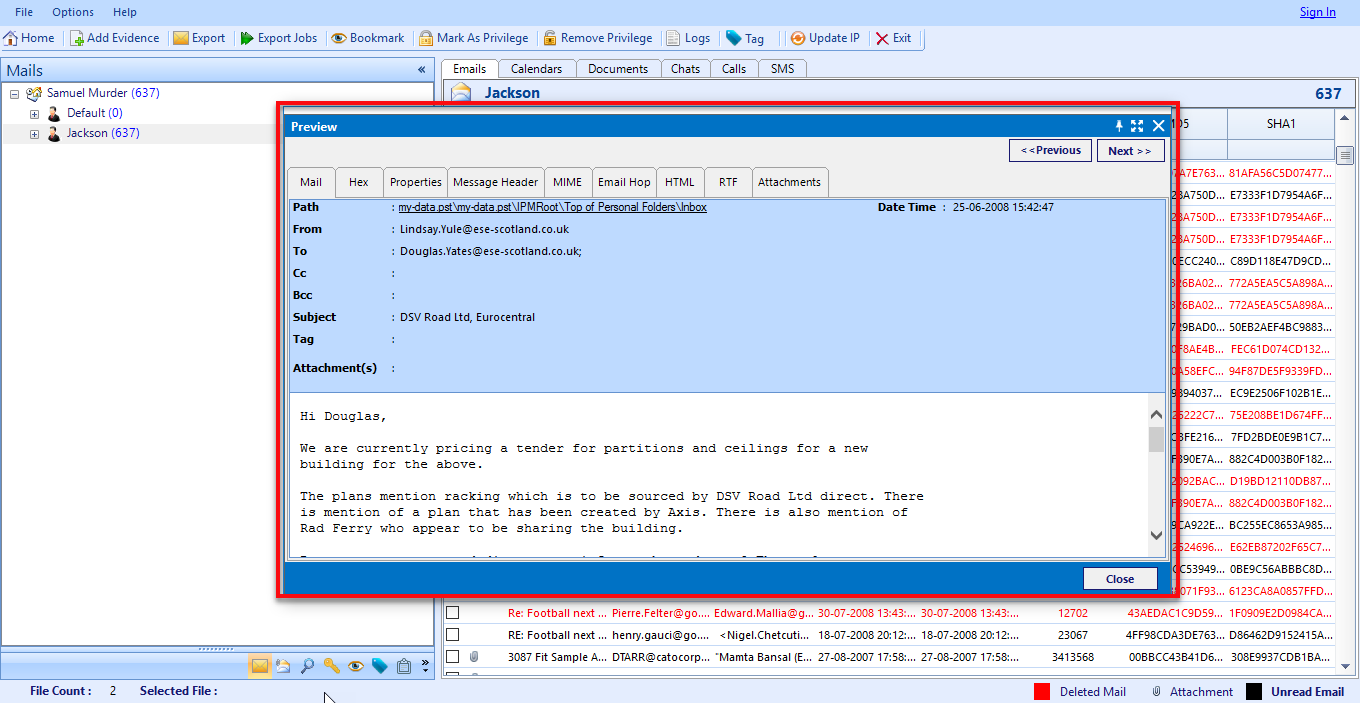 STEP 2: Export Option in MailXaminer
The tool provides the option to convert PST file into the various file format through the export option. choose the MSG file format from the Export Option to convert PST file to MSG.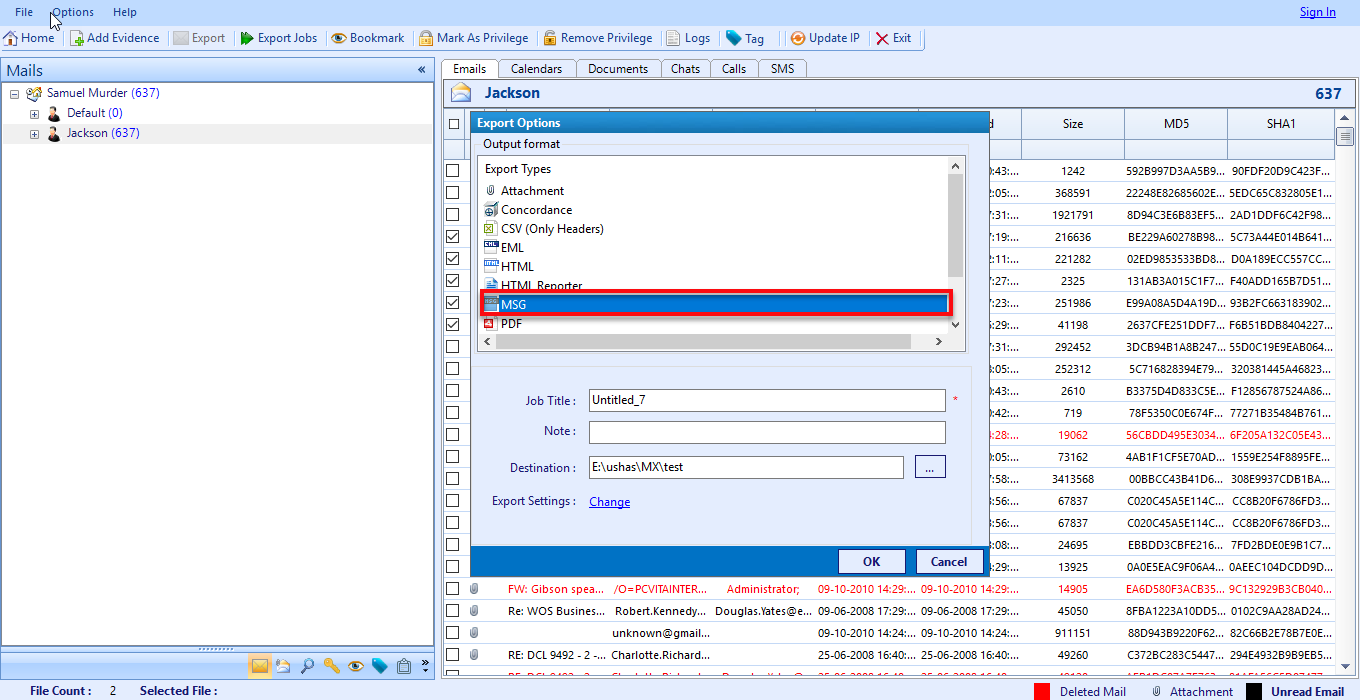 STEP 3: Additional Export Settings
With the Forensics tool, Examiner can use Additional features while saving the evidence file such as "Maintain folder Hierarchy, Exclude Duplicate etc". You can change these settings according to the file format that used to convert PST file.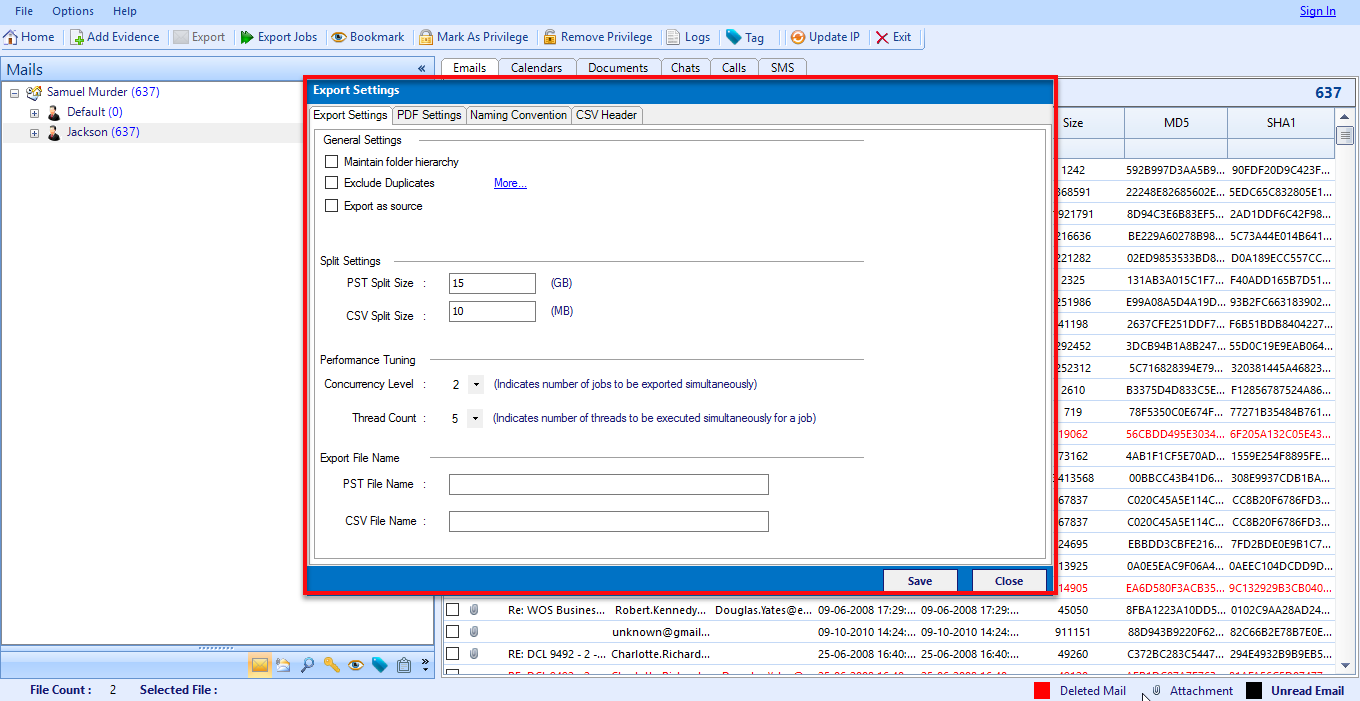 Export Marked Folders Data in MSG Format
Some cases demand to export the entire folder items in MSG file format. For such situations, MailXaminer provides the privilege for Bulk Export. Follow the given steps to select one or more folders of PST files to export into MSG file format.

STEP 1: Export Option in MailXaminer
To export the entire folder instead of some selected emails can be done from the top bar by clicking on the Export button of the MailXaminer.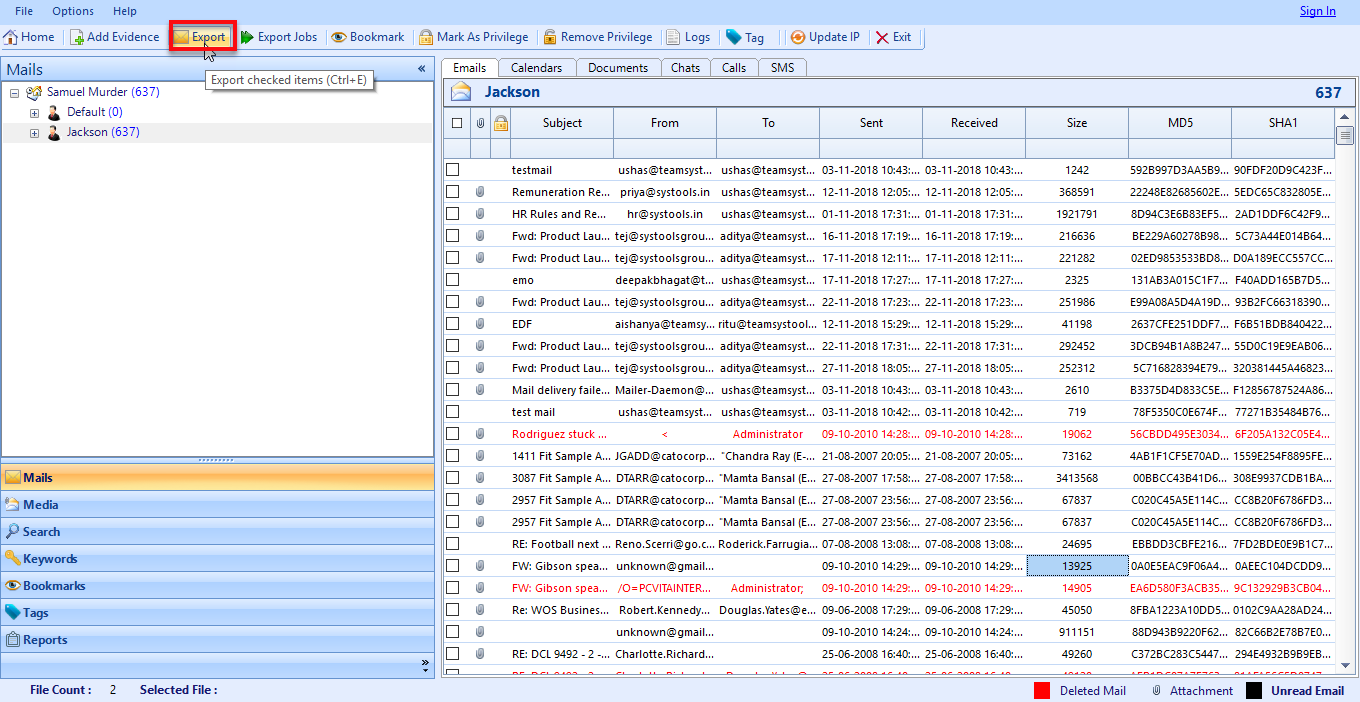 STEP 2: Folder Selection for Bulk Export
The folder exportation can be done by choosing the folders and the MSG file format from the Export Option tab of MailXaminer.

STEP 3: Apply Naming Convention
Use the Naming Convention option from the Export Setting in the MailXaminer to name the exported file in 8 different ways while saving details in MSG Format.
Conclusion
Conversion of Outlook PST file to MSG file format helps in instant sharing of particular mail with a specific person. MailXaminer provides the option to convert the Outlook PST to MSG file through the export option in a fast and accurate manner.