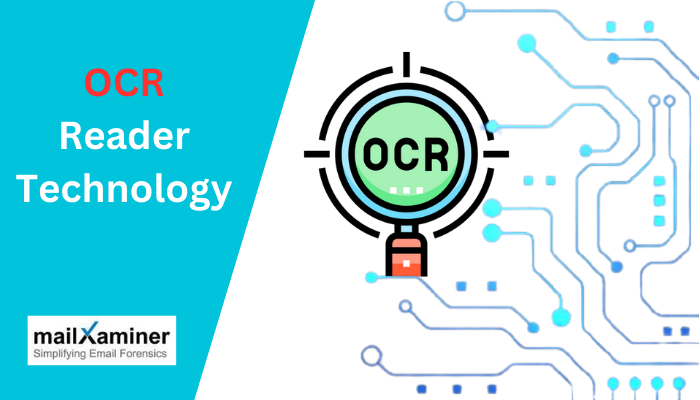 OCR technology was introduced in 1974, which could recognize text printed in any font. Before this technology, people used to retype the text manually to make the format document digital. However, with time, OCR has advanced, and today they deliver results that are near-to-perfect accuracy. OCR gained popularity and is used in many fields, especially in the digital forensics domain. It plays a crucial role in evidence collection from photos and pictures. With this technology, investigators now easily extract text from any image file. And, having well-versed software (discussed at the end of the article) by side would make the task a lot easier.
So, without further ado, let's under this advanced technology called OCR in detail.
What is OCR Technology?
OCR stands for optical character recognition is an image text recognition technology that is designed to extract data from scanned documents, camera photos, and image-only pdfs. The OCR reader technology extracts individual letters from an image, assembles those letters into words, and then arranges those words into sentences, allowing for editing and access to the original text. Furthermore, OCR is most frequently used to convert paper-based legal or historical documents into pdf files that can then be edited, formatted, and searched.
Making use of OCR technology meaning – saying 'Good Bye' to inevitable inaccuracies and typing errors. But, how it's possible? Let's have a look at the working of OCR to better understand it.
How Does Optical Character Recognition (OCR) Work?
OCR uses step by step process to identify and extract the text from a photo/picture.
First, with the help of OCR technology, the image is thoroughly scanned.

The scanned-in image is then examined for bright and dark parts, with the light areas being classified as the background and the dark areas as characters that need to be recognized.

Numerological or alphabetical digits are found after processing the black areas. During this phase, it usually focuses on one character, word, or section of text at a time. After that, the characters are recognized using one of two algorithms. One is pattern recognition or feature recognition.
Note: Pattern recognition is used to compare and distinguish between characters in the scanned document or image file. It is used after the OCR is fed examples of text in different fonts and formats. And, when the OCR uses rules pertaining to the characteristics of a particular letter or number to recognize characters in the scanned document, this process is known as feature recognition.
Apart from the above, the structure of a picture of a document is likewise examined by an OCR. It divides the page into sections with text blocks, tables, and graphics in each segment. To create lines and characters, words are first separated from lines. After identifying the characters, it compares them to a collection of pattern images. 
Importance of OCR Technology in Digital Forensics
Businesses nowadays are required to provide electronically stored information upon request, and having a system in place that makes all data created in any original format searchable substantially speeds up the process of finding information. The capability that OCR achieves in this aspect cannot be achieved by just scanning documents. Thus, OCR plays an important role and is widely used in online investigation.
Companies may now find information more quickly since OCR can quickly transform photographs or any paper-based data into searchable and readable digital files.
With OCR reader technology, you may categorize and search digitized content by keywords, names, dates, etc. for better information governance. And, particular, searchability has become very important while performing OCR in legal documents. Because it;
Fulfils Court Requirements.

In most courts, text searchability is required. Once your papers are eFiled, they can check to see if you employed OCR software during an inquiry.

Saves Time & Cost.

Manually digitizing a sizable volume of paper discovery costs a lot of time and money. OCR helps businesses save time and money.

Gives Higher Accuracy.

OCR reduces problems including typos, grammatical errors, and poor sentence structure. You can obtain a precise duplicate if necessary. 

Manages Handwritten Discovery.

OCR software can process and digitize handwritten legal notes and paper discoveries, which are common in these types of documents.

Easily Gives Access to Files.

OCR makes it easier to easily find and search for certain terms within big files. When you need to work rapidly or focus on a particularly specific stretch of text, this could be a game-changer.
Here, you've come across the phrase 'OCR Software' but which is the best one present in the market? Well, it's none other than MailXaminer. It's the best Professional Email Forensics Software that incorporates OCR technology to extract evidence from image files.
Now, let's discuss how you can use this software to examine image files.
How to Examine Photos/Pictures Using The Professional Software?
Here is the step-by-step guide to identifying and examining the textual data from the image files. So, let's begin!
#1 Step: Once the software is launched, you need to add an evidence file to avail of OCR technology. Navigate to the Add-New Evidence button.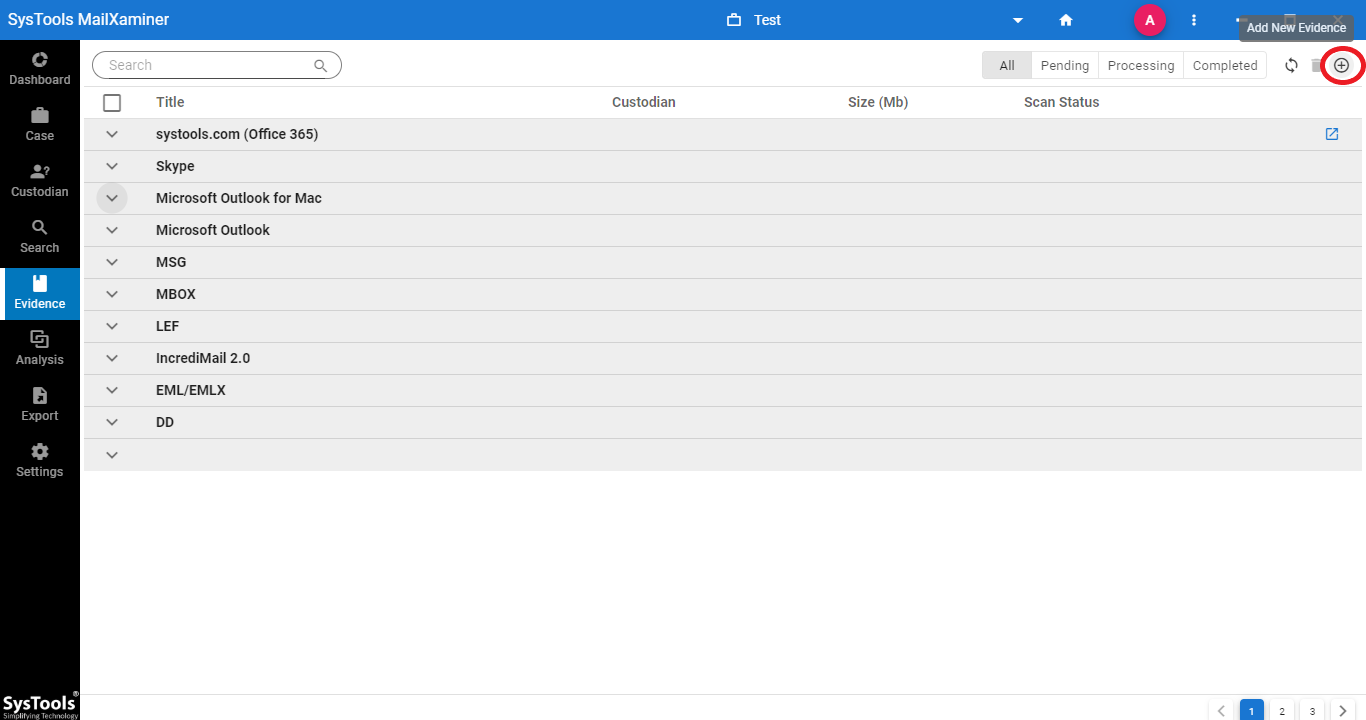 #2 Step: From the Add Evidence screen >> Configure >> check OCR.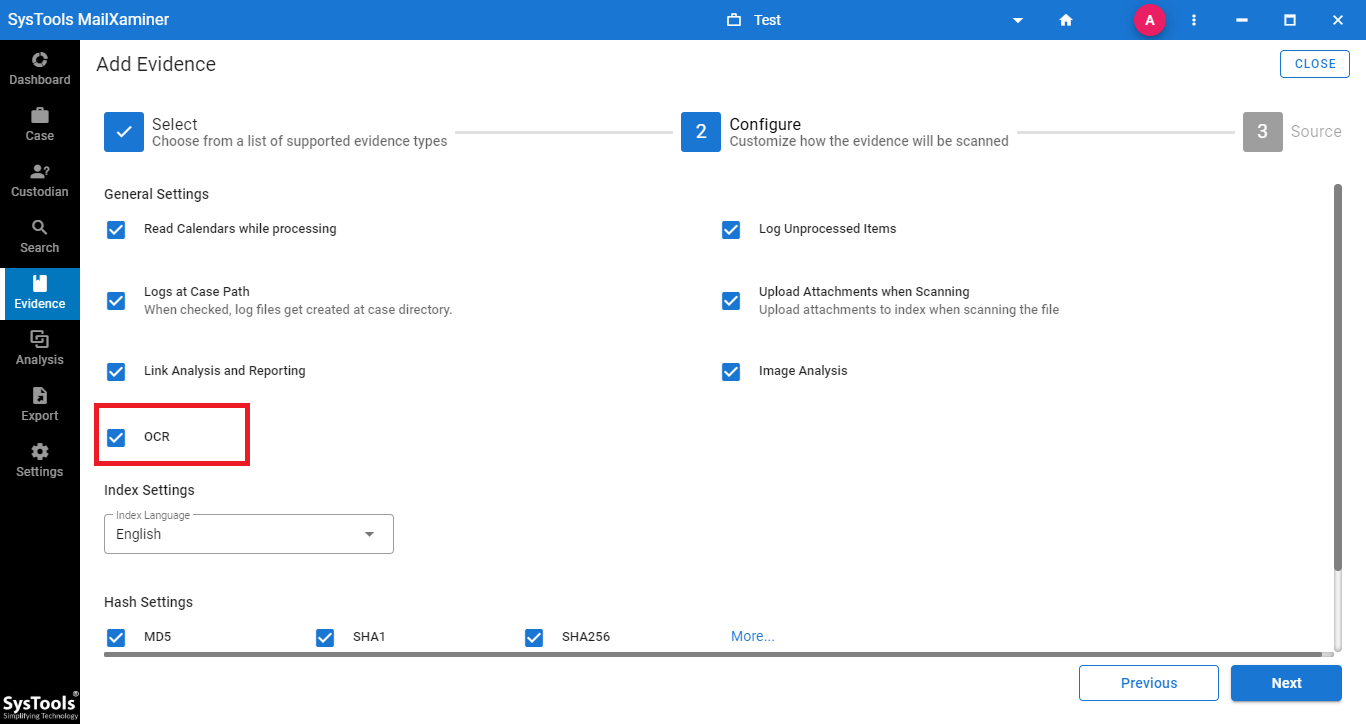 #3 Step: Upon selecting the Search section, the software will provide a detailed preview of all the files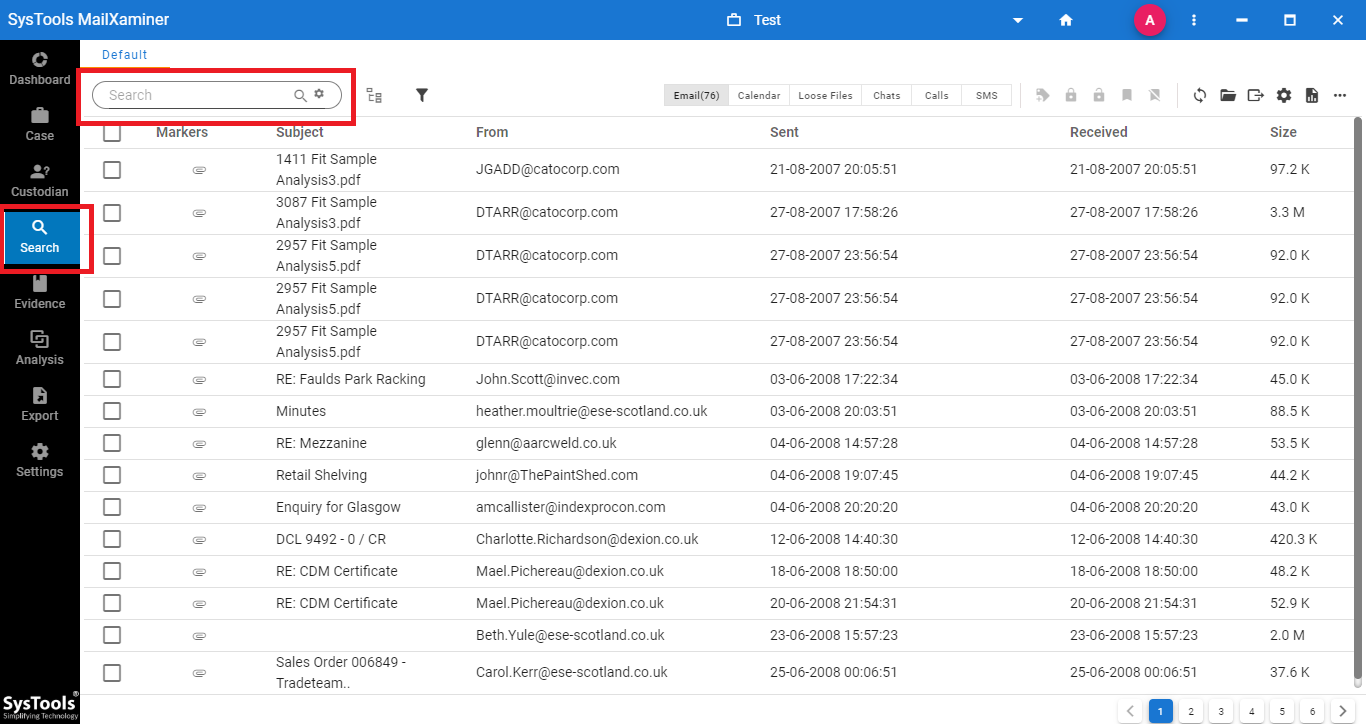 #4 Step: Now, specify the keyword to find from the bulk emails and its attachments using the different Search features.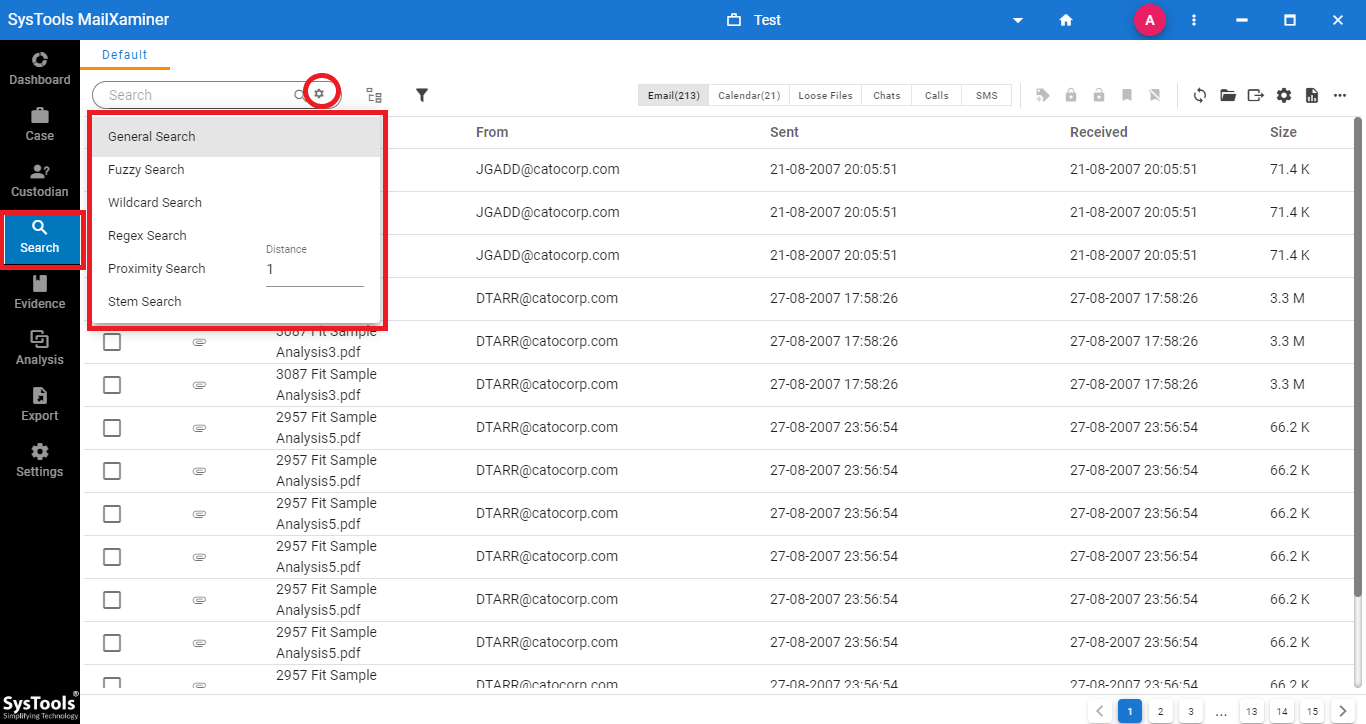 #5 Step: The software will display the matching results, which can be viewed in detail by clicking on any email file.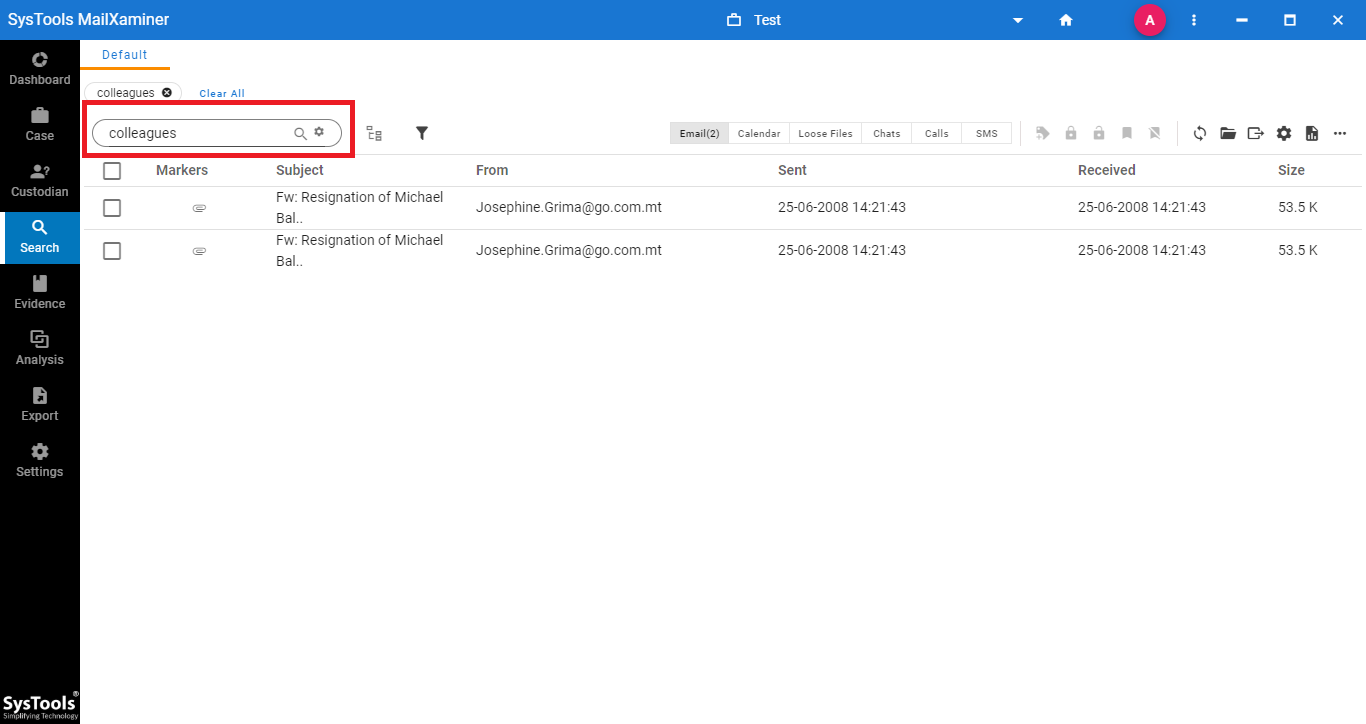 Note: You can apply the pre-defined Media filter to identify the image files at once.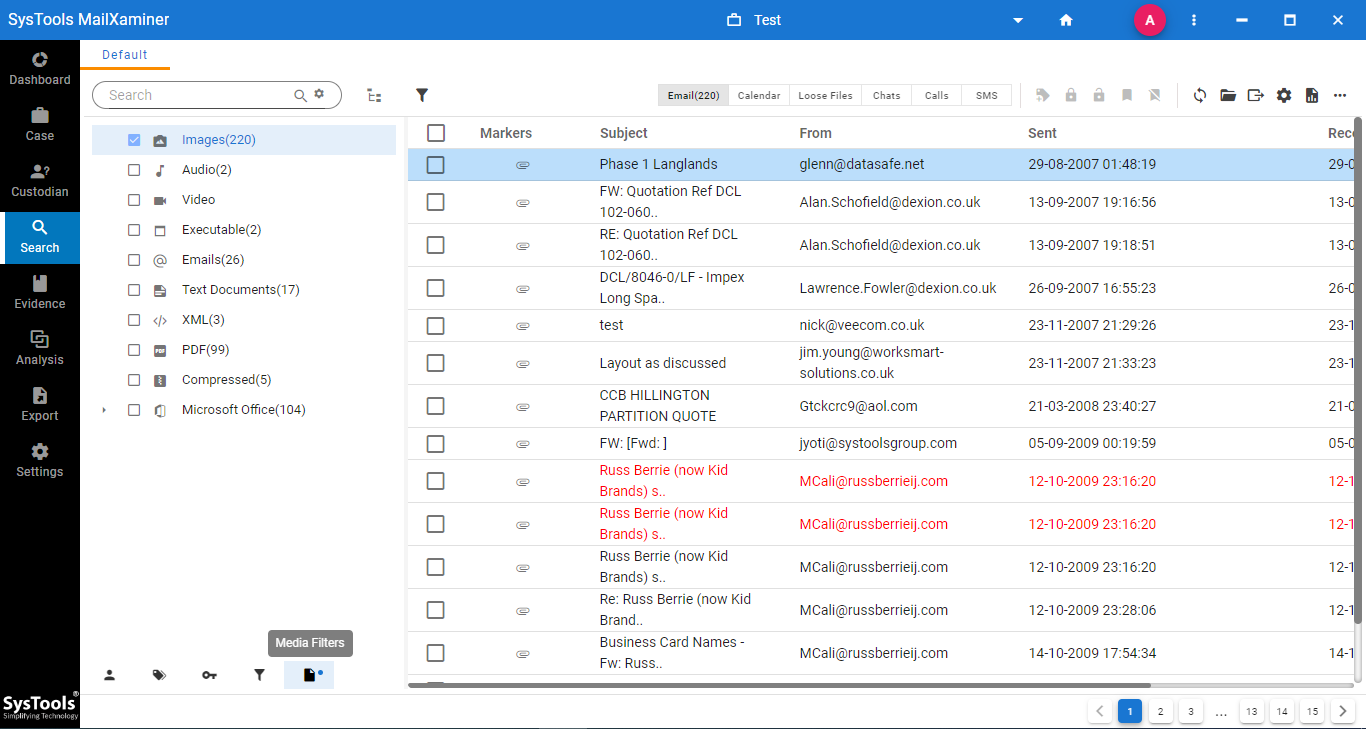 #6 Step: After this, the software will display the file containing the Searched Keyword.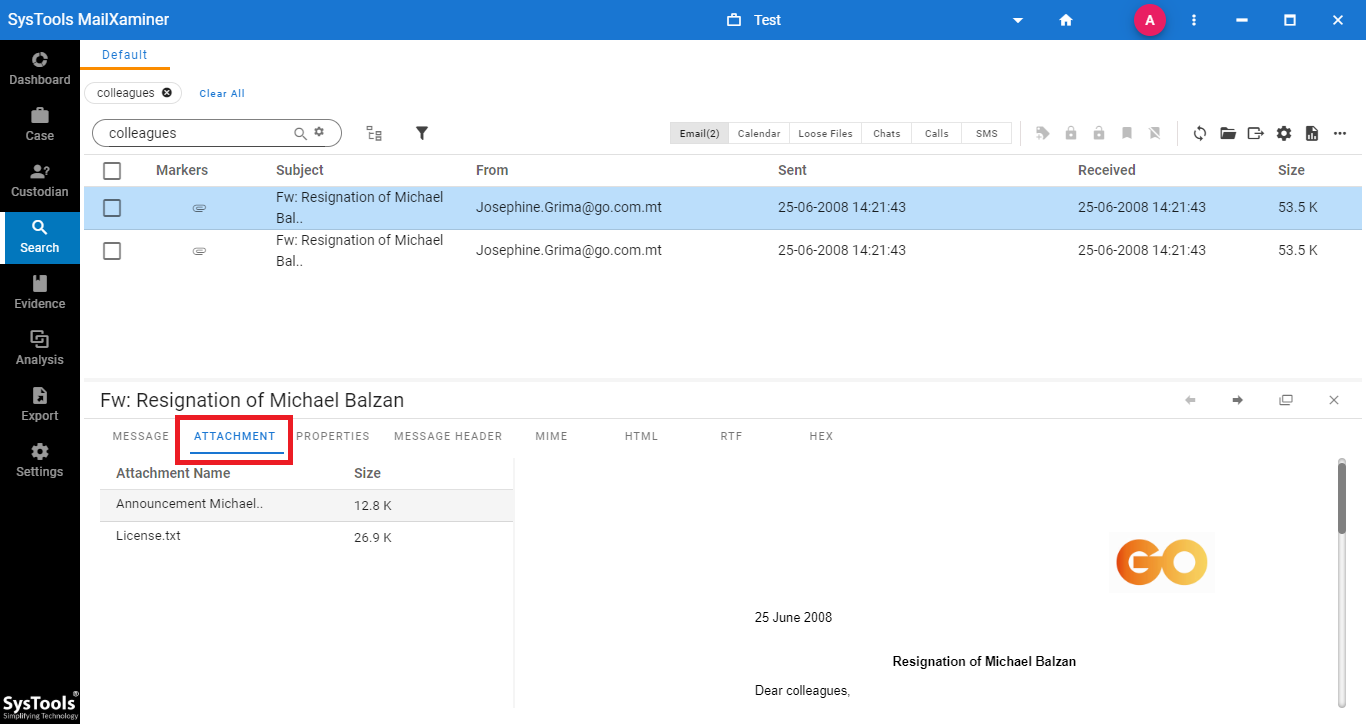 Closing Lines
OCR technology is used to extract textual data from the image and convert it into a machine-reliable text document. While investigating email data files, OCR plays an important role which collects word-based data from uneditable files. Moreover, we have also introduced a proven yet reliable software to perform OCR from the email data files in this blog.