MailXaminer, now is loaded with a unique feature of Image Analysis in email attachments. This feature of the tool very palpably searches for availability of objectionable images based on the skin tone color of the human beings. The software is capable of filtering out the image files present as attachments as well as the images that are available as a body of other attachments such as .doc files, PDFs, etc.
---
User can view the required analyzed output by the software under the attachment section of Media tab.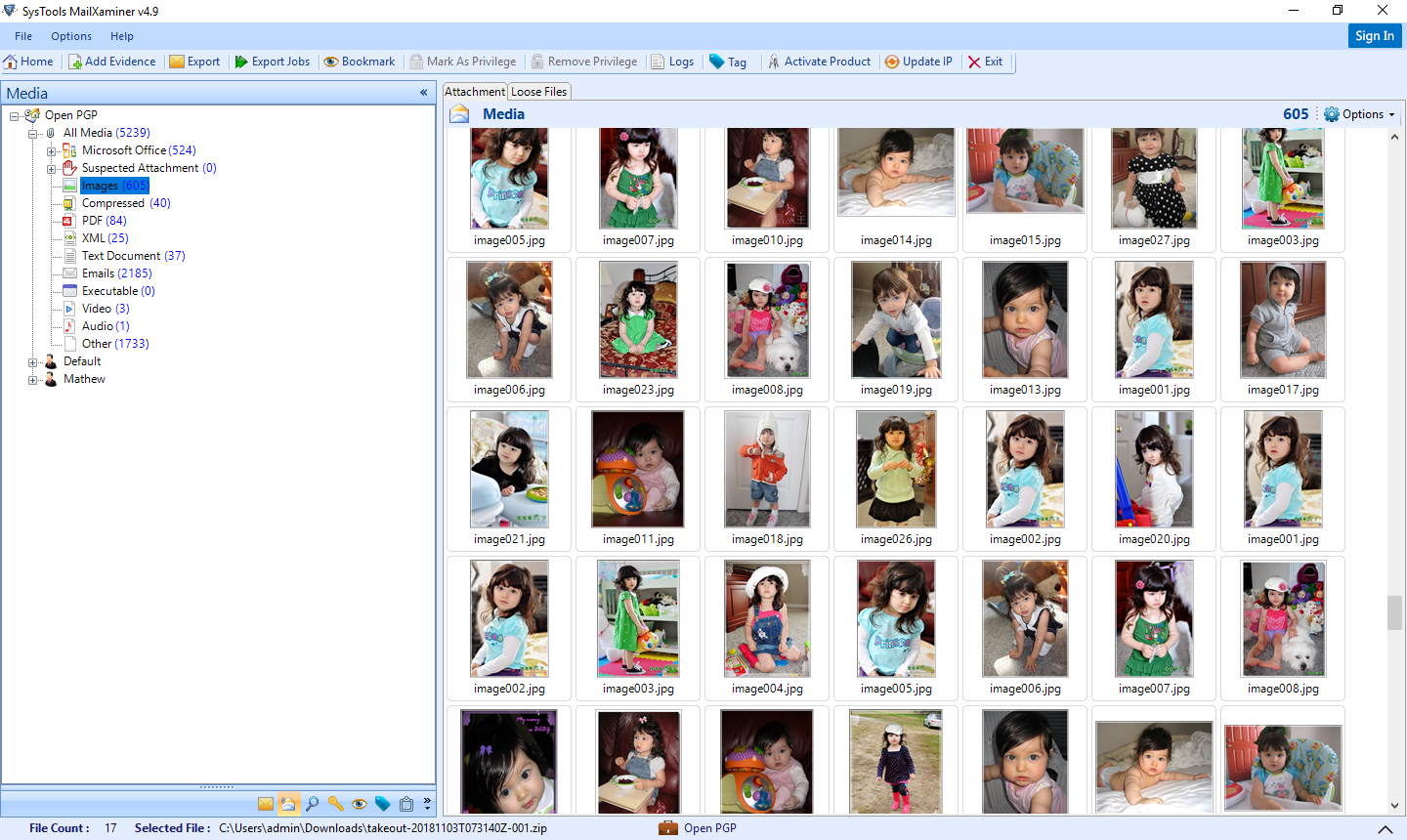 ---
For the easy analysis of attachments, the tool categorizes the Suspected attachment into Drugs, Extremism, Gore, Porn, Swim & Weapons.