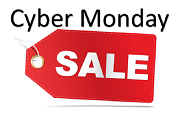 Unlike a usual Monday, Cyber Monday immediately follows the Thanksgiving holiday in the U.S. and continues to grow as the penultimate day for shopaholics. Cyber Monday has practically grown into a holiday of its own thanks in part to eCommerce giants like Walmart, Amazon, Best Buy and more. It's a day when retailers tend to maximize discounts to attract online customers returning to work after a long hiatus and time spent with family. The threat of Data Theft Increases by tenfold over the average weekday as Online retailers notoriously send numerous emails, notifications, and promotions; time-sensitive e-shopping deals this year were more common than ever.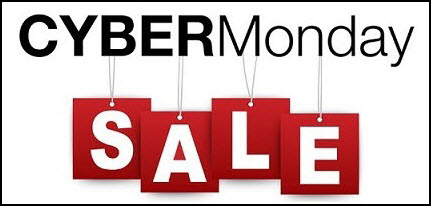 According to eDataSource, "55.4% more email campaigns on Black Friday this year than they sent in 2015, and they sent 42% more on Cyber Monday from a year earlier." In addition to email, many retailers now send SMS offers as well as oodles of push notifications due to an increase in data points collected from their customers. This online extravaganza invites hacking attacks and paves the way for fraudulent activities and irresponsible online behavior on a massive scale.
Amplified Risks Owing to Mobile Purchases
Cyber Monday began around 2006 when employees saved their online shopping for Monday to utilize the often faster internet connection at their place of work. This year Mobile purchases are expected to exceed those made on desktops says Mobify.com (https://goo.gl/kgqa9y). In a BYOD (bring-your-own-device) environment like is common with many businesses today, this essentially is the biggest potential risk-day for organizations in the United States.
MailXaminer Ensures Best-In-Class Email Forensics And Increased Enterprise Security
In data theft cases occurring in Q4, 2017 it's more important than ever to cover your organization in the event of misbehavior or hacking attempts. The bigger your database and employee count, the more likely you are to appreciate Email Analyzer Tool award-winning functionality. We make software to help uncover any trails of fraud, mischievous mailbox activity to prevent risk in the BYOD work-culture.
Take a Free Trial today to see how software can help your people stay safe, and your data protected. Happy shopping!