Search in Gmail Account Database and Carve Required Evidences
Be it personal or professional necessities, Gmail is now used by each and every individual. With its ever increasing usage and popularity, Gmail has become one of the subject for commitment of crimes via emails, child pornography and many other cyber crimes. As per the info provided by some concerned authorities, recently US police has arrested a 41 year old sex reprobate who was accused of sharing of thousands of obscene images of children. In addition to this, a detailed investigation of the Gmail.com account produced astonishing results of involvement of many high profile dignitaries in the racket.
The execution of investigative operations faces the biggest challenge when it comes to the traversal of millions of emails. Seeming to be finding a needle in the haystack, Forensicators often miss certain evidentiary artifacts unknowingly due to tiring operations. An in – depth analysis and R & D by experts show that the investigators are looking for versatile solutions that may allow them to search in Gmail for the necessary required evidences. As the basic search feature is already available in Gmail.com, the forensic specialists need to be acquainted with a all-in-one solution that is versatile, robust, user –friendly and the most important, i.e., verified and validated.
Search Mail in Gmail Account Database with MailXaminer
Criminals involved in illicit practices often have a repository of millions of mails in the Gmail account. So searching for evidences among these emails require certain strategical algorithms that may intelligently figure out the required artifacts. With MailXaminer, an email forensics solution to investigate Gmail accounts, investigators can very easily reach up to the evidence intelligently and smartly.
Pre – requisites for Investigating the Gmail Account: –

The IMAP and POP settings must be enabled within the Gmail.com account.
The Less Secure AppAccess feature of the Gmail should be enabled.
The 2 – Step verification of Gmail account must be disabled.
Search in Gmail.com user account – Steps & Procedure
Enable IMAP and POP in Gmail: –Login to to your Gmail Account and click on the Gear button present at the right section followed by clicking on Settings.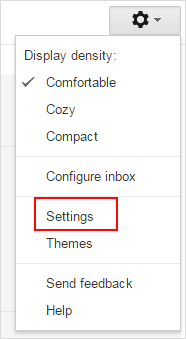 Now under the Settings screen, click on Forwarding and POP/IMAP and select the radio buttons for: – Enable POP for all mail and Enable IMAP. Click on Save.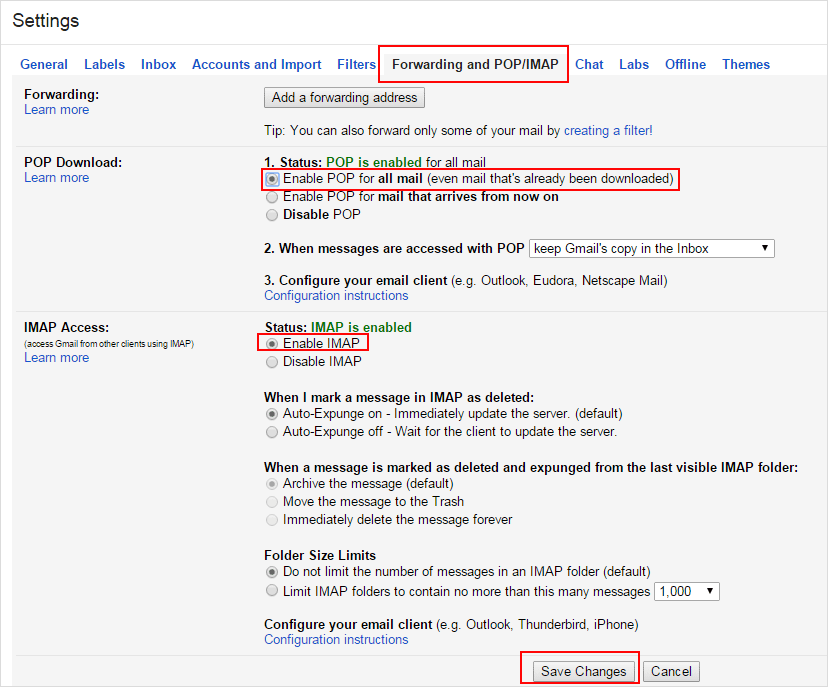 2. Enable Less Secure App Access and Disable 2 – Step Authentication: –
Login to the https://myaccount.google.com/security panel of your Gmail account.
Scroll down to Signing in to Google section and turn the 2-Step Verification off.

Now scroll down to Connected apps & sites section and turn the Allow less secure apps ON.

3. Investigate with MailXaminer
Launch the software and choose the Gmail option under the Web option of the scan file window. Provide the required User Name and Password. If required, investigators can also make use of the Date filter to search mail in Gmail account.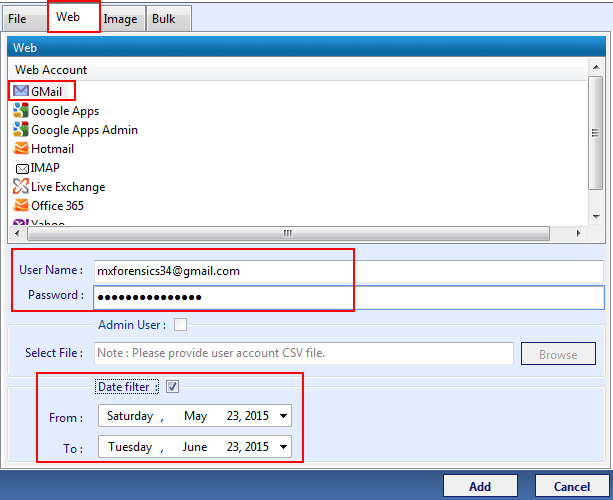 Now to search in Gmail Account database, move to the Search section available in the software.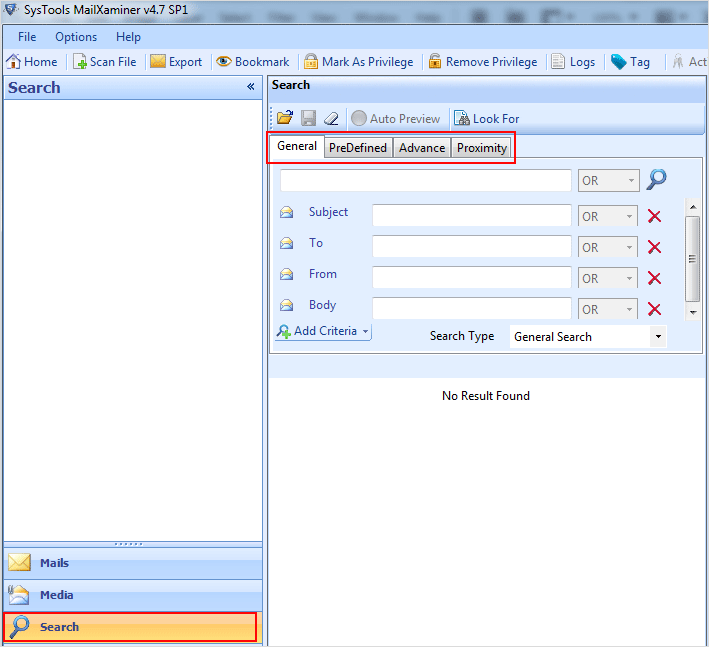 Now to Search mail inside the Gmail account, investigators can make use of robust search options available such as General, PreDefined, Advance and Proximity. Users can search in gmail by sender, by receiver, search inside gmail email body, subject and many more.
The various search criteria available in the software search mail in gmail account have been displayed in the below software screen: –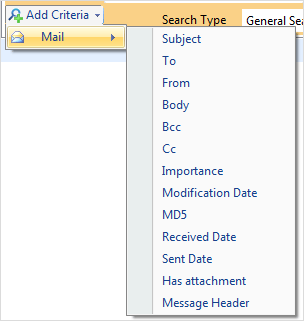 The various search algorithms deployed in the tool include General Search, Wildcard Search, Regular Expression Search, Stem Search and Fuzzy Search.
With the above mentioned humongous features, investigators can search within the Gmail accounts and carve required evidence.