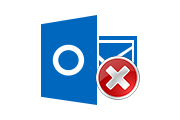 "SysTools Outlook Exporter" is an Encase plug-in that allows the digital forensic investigators to export mail records found in Encase forensic tool into an Outlook (.pst) format file, without installing Outlook on the machine.
Once the email records have been exported in the PST format, the obvious next step for the investigators is to view and analyze those files. SysTools has facilitated this step as well, with "SysTools Outlook Viewer" software, which is packaged with the same plug-in. "SysTools Outlook Viewer" allows the investigators to view the exported PSTs in an outlook friendly manner, again without having Outlook installed on their local machines. It supports MS Outlook versions 2013, 2010, 2007, 2003 and 2000. With this plug-in, the digital forensic investigation teams can enhance the power of EnCase in making their cases faster. SysTools Outlook Exporter will definitely help the investigators save the significant amount of time and money in their investigations.
The majority of the digital forensic investigators are conversant in using MS Outlook for viewing and reading email files. But there might be a possibility that MS Outlook is not installed on each and every system. "SysTools Outlook Exporter" has been specifically developed to address this pain point. The tool offers a great deal of convenience and flexibility to the digital forensic investigators and has gained a lot of appreciations.
The Demo version of the plug-in allows investigators to export 25 items into the PST file and is available free of cost, whereas the full version is priced at 99.00 USD. A detailed guide on "How to enable and use the SysTools Outlook Exporter plug-in with the EnCase Enterprise platform" is available along with the product listing on EnCase App Central.
The unique value proposition offered by the "SysTools Outlook Exporter" EnCase plug-in is just one of the many exciting features offered by MailXaminer. It is an end-to-end solution for Email Investigations and Analysis. MailXaminer is the flagship product of SysTools Digital Forensics Division and is set to take the digital forensics market by storm. It will change the way, the world analyzes Email evidence.